Cover Img: On Coping (2015). Image courtesy of Auto Italia and the artists.
For the tenth year running, the art fair Alt_Cph will be presenting several leading, European artist-run spaces between 11 to 13 of Setember, 2015 at The Factory of Art & Design in Copenhagen.
The scene of artist-run spaces is wildly active and is characterized by complex collaborations constantly challenging the framework for art practice. This will become evident at the 2015 edition of Copenhagen's experimental art fair Alt_Cph, which once again will be held at the Factory of Art & Design. " Alt_Cph 15 will explore what constitutes the "non-institutional" art scene — a scene which was earlier characterized by being outright anti-institutional or anti-commercial, but which today naturally moves in and out of various contexts in ways that challenge the framework of art, "said the art fair's curator, art historian Carl Martin Faurby.
"It's really important to take a look at the current artist-run scene because these new ways ofexpression can rarely be contained by the traditional institutions," Faurby said.
Agatha 1.2.0.1 (2015). Photo Credit: Luis Artemio De Los Santos. Image courtesy of Agatha Valkerie Ice.
See Agatha 1.2.0.1 project here.
The uncontrollable core
The theme for Alt_Cph 15 is Nucleus, the essential brick in atoms, organisms, and eventually, entire ecosystems.
The nucleus is always on the move and continuously enters new constellations. According to quantum mechanics, it is meaningless to de fine the exact location of a particle in the moment of observation. At Alt_Cph 15 this idea will be transferred to the dynamic collectives of the artist-run scene. "Today, we use, to an increasing extent, the relations between objects rather than the objects themselves to make sense of things," Faurby said. "Therefore, context and communication have become primary materials in contemporary art."
Debellatio (Dumbing Down), Jean Marc Routhier, 2015. Image courtesy of David Stjernholm.
The artist-run spaces work across media and platforms, and their art is about more than physical exhibitions. For this reason, this year, Alt_Cph will depart from the traditional fair stands and instead offer various spaces of artistic expression.
Curator Faurby has invited 25 art platforms to the experiment that is Alt_Cph, which will take place in the huge hall of the Factory of Art & Design. Here, the participating artists will collide, connect, and recharge each other.
The fair will present art from both new and long-lived collaborations from all over Europe, and you will be able to experience performances, live concerts, art salons, and of course Alt_Cph's 10th anniversary celebration party.
Curatron #5 (installation view), group exhibition with Juliette Bonneviot, Marco Bruzzone, Cécile B. Evans, Jenny Kalliokulju,
curated by Karen Archey. Image courtesy of the gallery, 2015.
Informations (installation view), Félicia Atkinson and Batolomé Sansom (Shelter Press) at Oslo 10 Basel (Switzerland)
Image courtesy of the artists, 2014.
Negating Depressings (installation view), Rasmus Røhling, 2015
Image courtesy of SixtyEight.
Slagteriet Holstebro. Image courtesy of Slagteriet Holstebro, 2014
.
Rebecca Stephany, Working Title, Working Clothes, 2015.
Design: Rebecca Stephany, Photo: Nora Turato.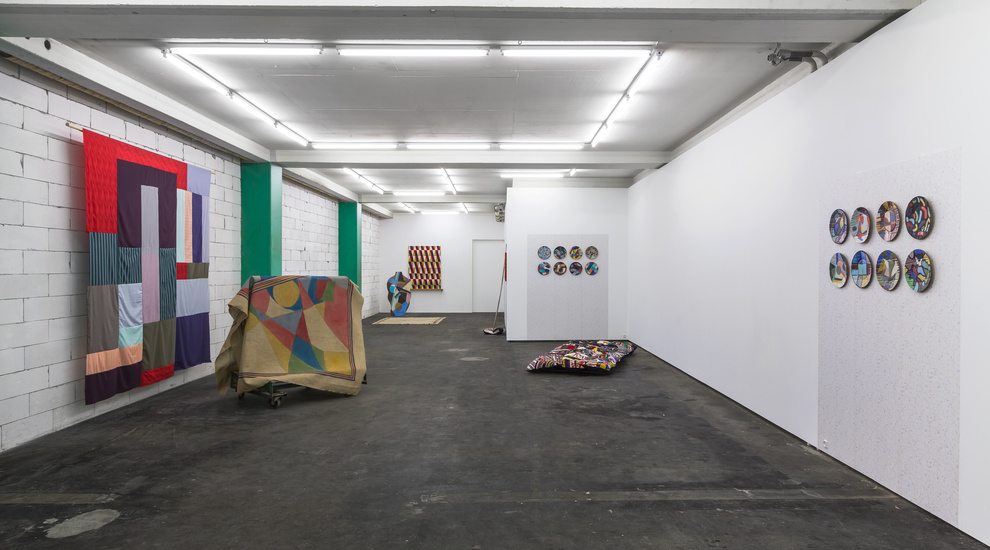 Simon Damkoer, 2013
Modern Dowry, Sol Calero & Christopher Kline @ TOVES.
Participants:
After Howl; Agatha Valkyrie Ice (INTL.); Auto Italia South East; Beton; Formic; Galeria Silverado; Goldex Poldex; Green is Gold; Guattari Reading Circle; Hour Editions; (the ghost of) IMO; KLD Repro; Lol Beslutning; Officin; One Night Only; Platform; Raison; Shelter Press; SixtyEight; Slagteriet Holstebro; Spektrum; Studio 47; Toves; Valerie Galner; +1; X and Beyond; Years
Alt_Cph 15: Nucleus
.
September 11-13, 2015
The Factory of Art & Design, Copenhagen.
You can keep up to date with the fair at