ground-ground
defines a territory, an area of the gallery, to which sculptural elements cling and form a habitat of rules and dynamics of its own: a chaotic landscape from which patches of material and things emerge. At times formless, elsewhere replicated to the point of constituing excrescences of modules, these fragments are the consequence of a practice that has accurately hybridized and modified objects and materials of organic, synthetic and industrial nature to obtain characteristics that are uncertain and complex in which the sources and the resources that constitute the work are treated unconditioned by their nature and value. The result is a view inhabited by deeply impure elements that are soiled from any point of view: formal, material, and ideal. The volumes, the residue stuck to this view, are the consequences of an exasoeration of sculptural actions (manual and mechanical) and the gesture and things that represent our imaginary: they are technique and technology, repetition, accumulation, resemblance, nature, representation, and the idea of reproduction… they are made of clay, soil, yet stricken by a liquid magma that covers them and make them similar on the surface, a skin that carries inside it obsolete fillers that, like the fragments of technology, are capable of drawing the route and the movement on the visible surface.
I. THE BURIAL OF THE DEAD
April is the cruelest month, breeding,
Lilacs out of the dead land, mixing
Memory and desire, stirring
Dull roots with spring rain.
Winter kept us warm, covering
Earth in forgetful snow, feeding
A little life with dried tubers.
[T.S. ELIOT, The Waste Land]
[…] The best spot to observe the Dying City is from the square parking lot of one of the saddest towns in Italy, Lubriano. From here Civita is visible in a silhouette, with a good view of the concrete bridge built when the last street that connected Civita collapsed. The bridge is souspended brutally over the landscape, too big for this crumbling little town, but I always like to imagine how it will be when the city is even more eroded and the bridge will still be standing there, going nowhere. At this point, I start crawling over the bridge myself to finally approach this jumble of materials that keeps moving from a place to another. The bridge is meaningful in understanding what Civita represents: from 300 meters my body is souspended over a formless expanse of land, the remains of collapse, vegetation that grows inconstant above fragmentary layers of ground. From the bridge, I look at the chaos below me until I identify myself with it. I look closer at the city and recognize the ancient cuts dug into the hillsides and the crumbling ledges of the land. I perceive that what is missing from The Dying City now lies in the chaos below me, where everything begins resembling everything else.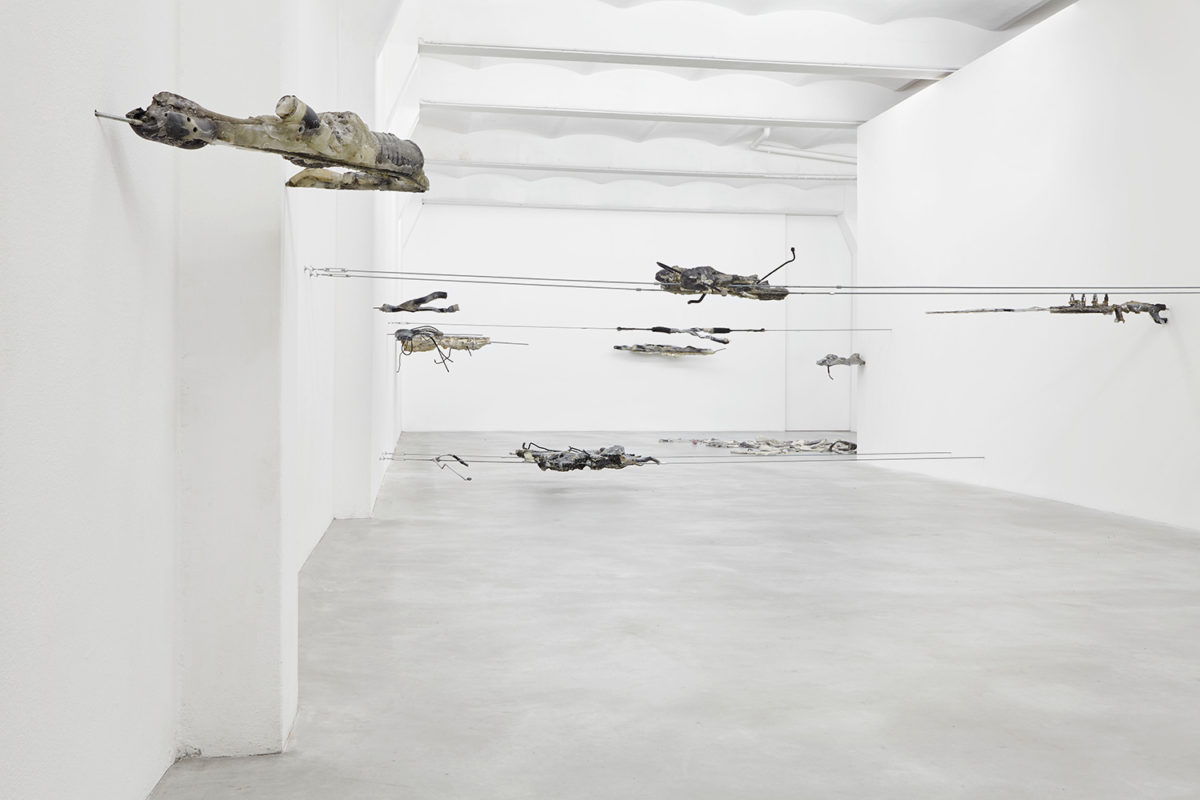 Exhibition view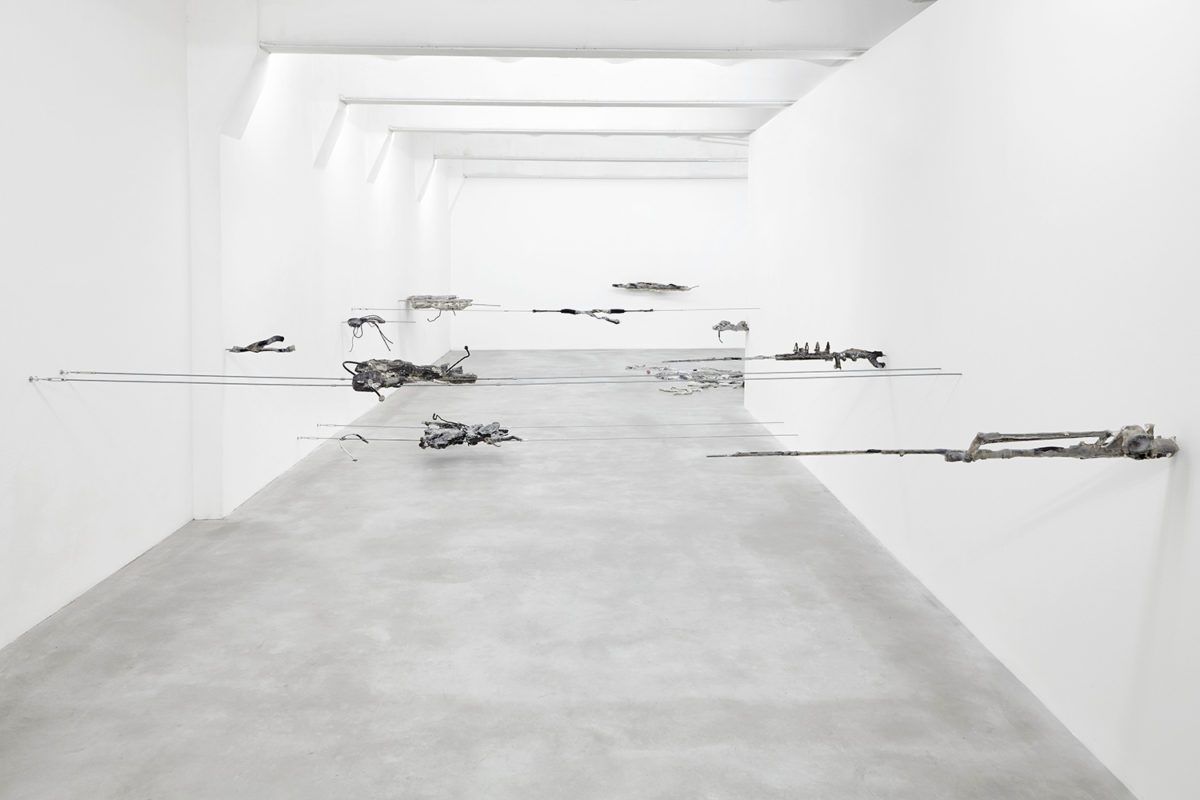 Exhibition view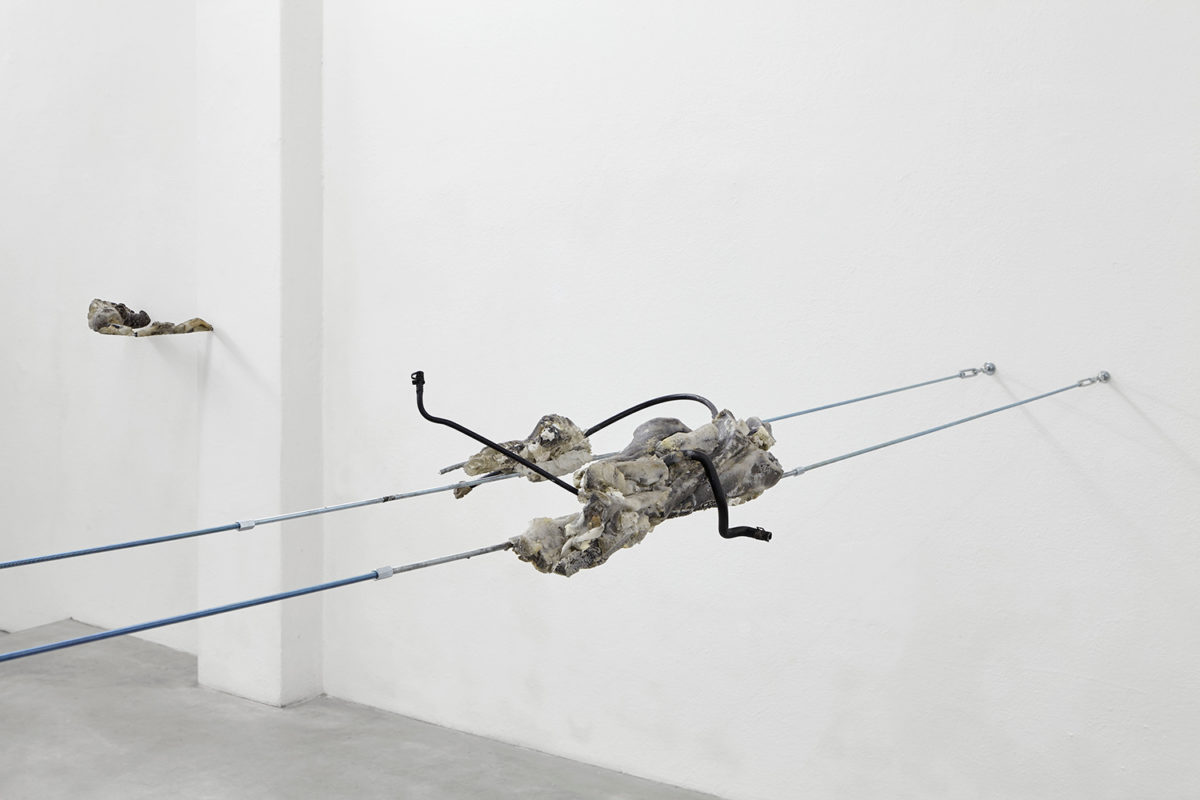 Exhibition view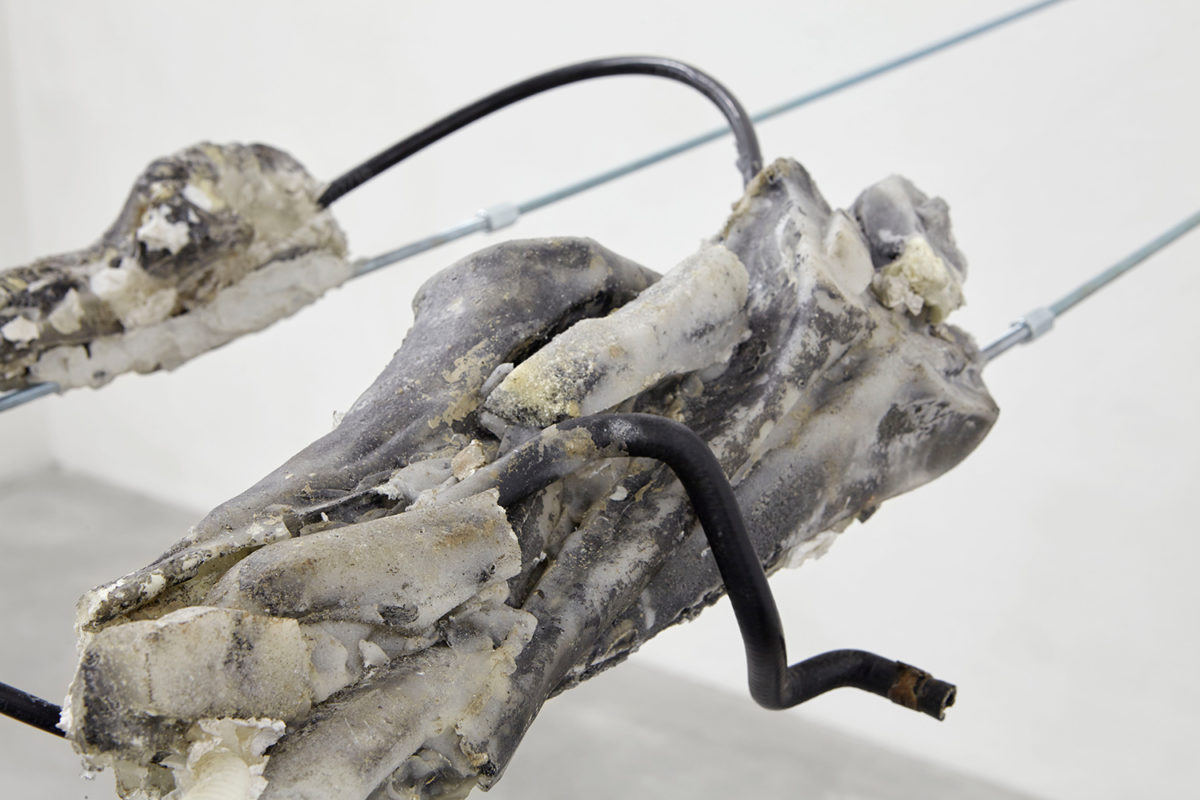 Giulia Cenci,
Aprile 5075 (detail)
, 2017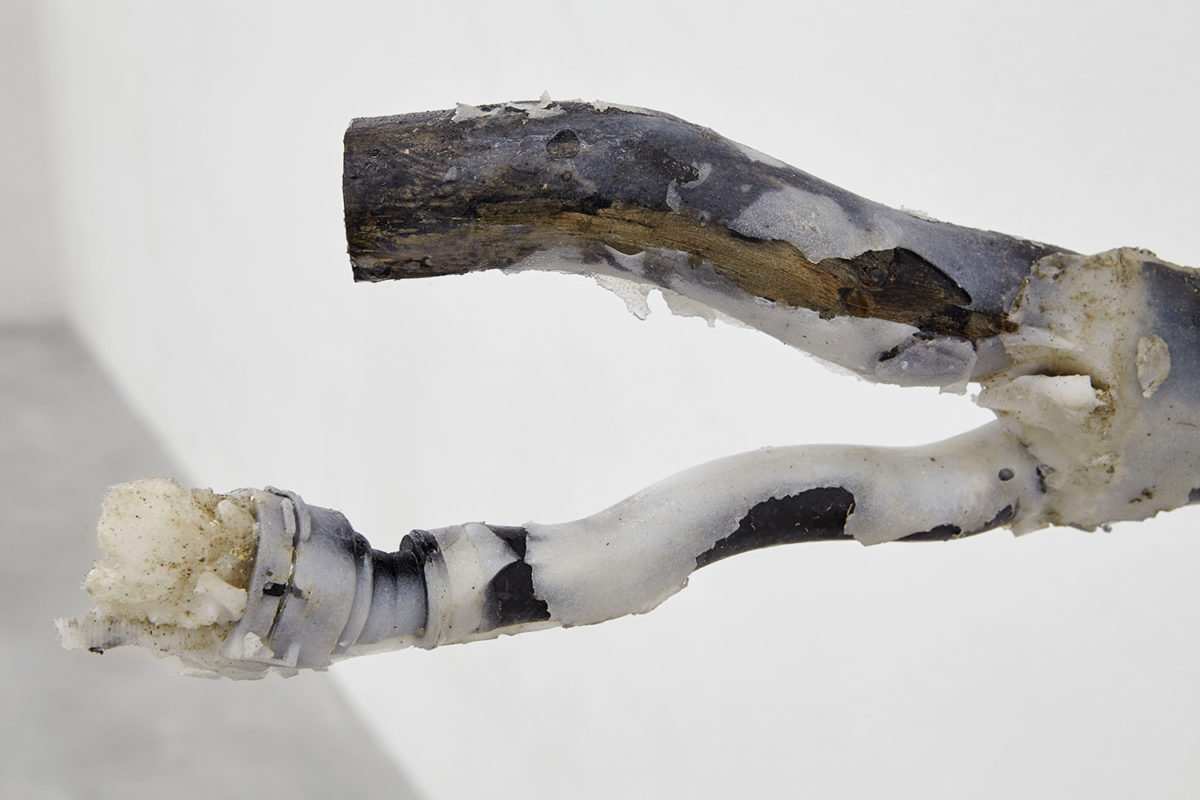 Giulia Cenci,
Aprile 5076 (detail)
, 2017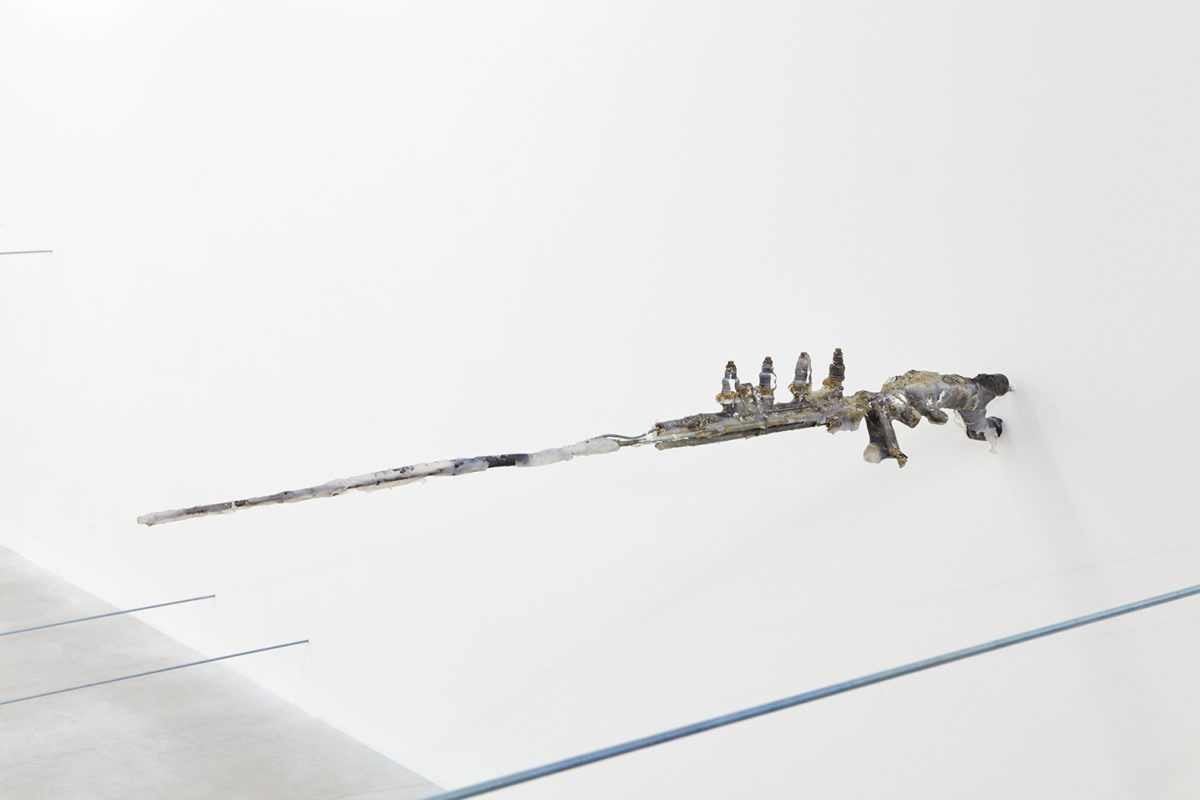 Giulia Cenci,
Arto #02
, 2017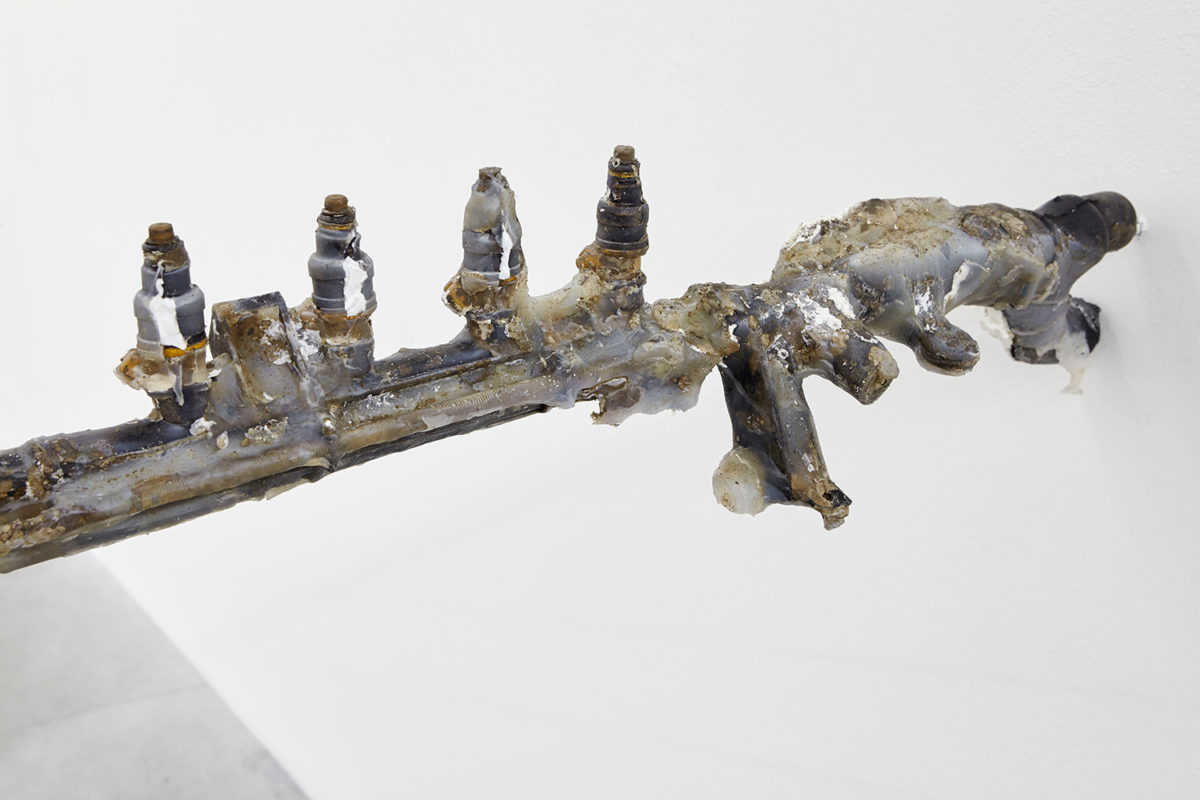 Giulia Cenci,
Arto #02 (detail)
, 2017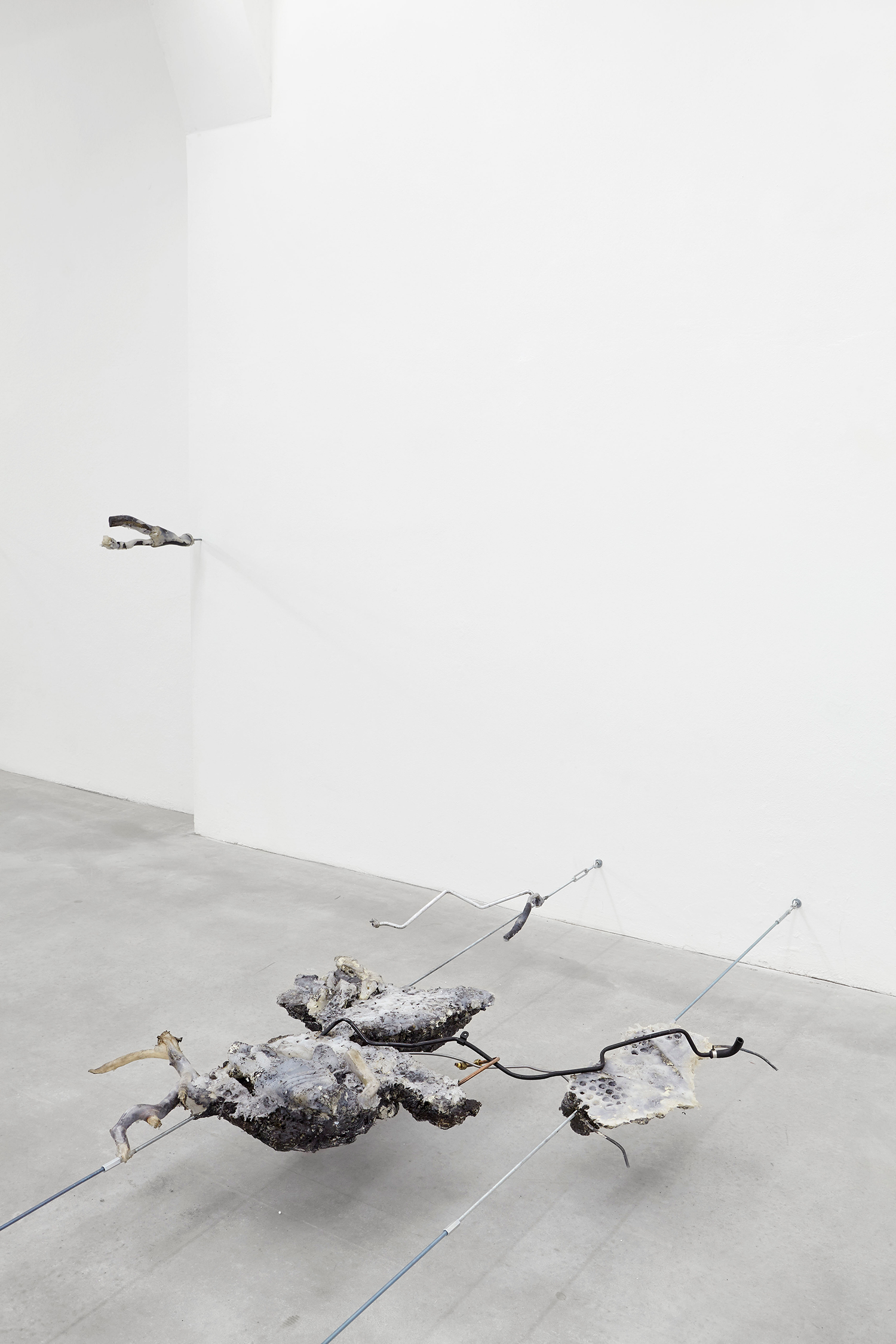 Giulia Cenci,
Aprile 5077
, 2017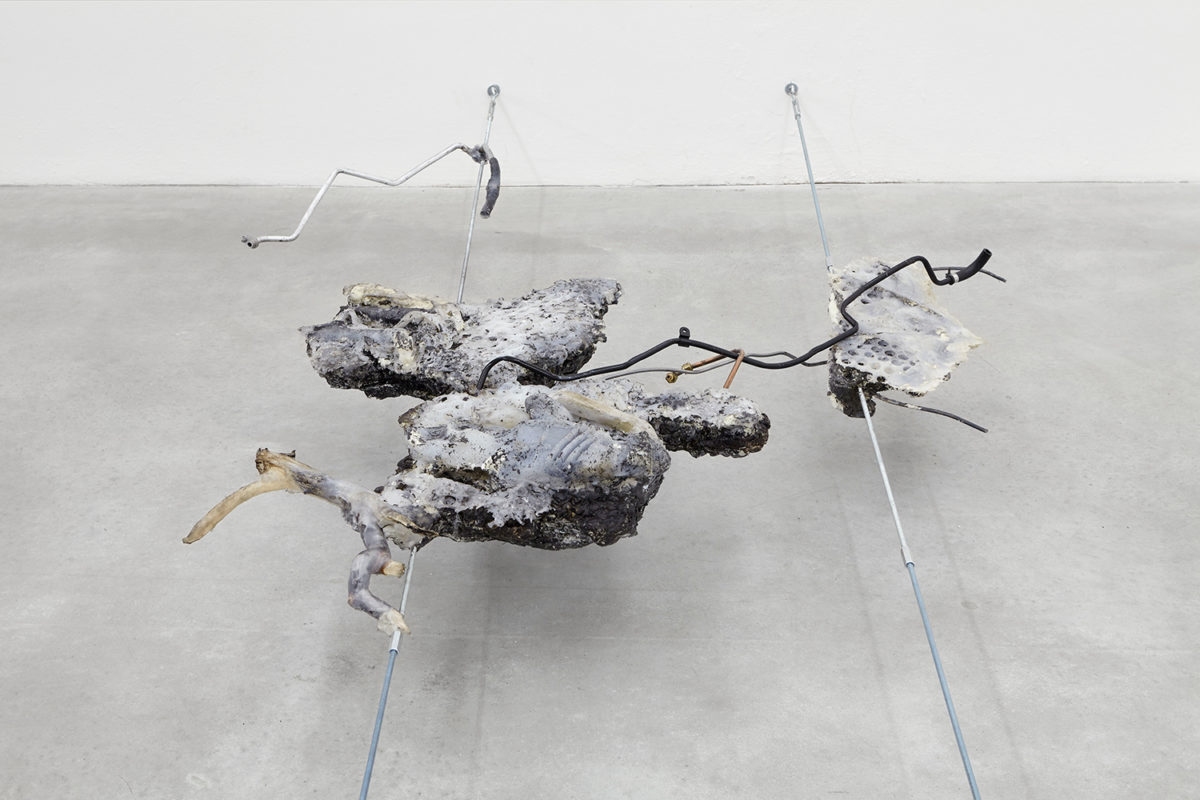 Giulia Cenci,
Aprile 5077
, 2017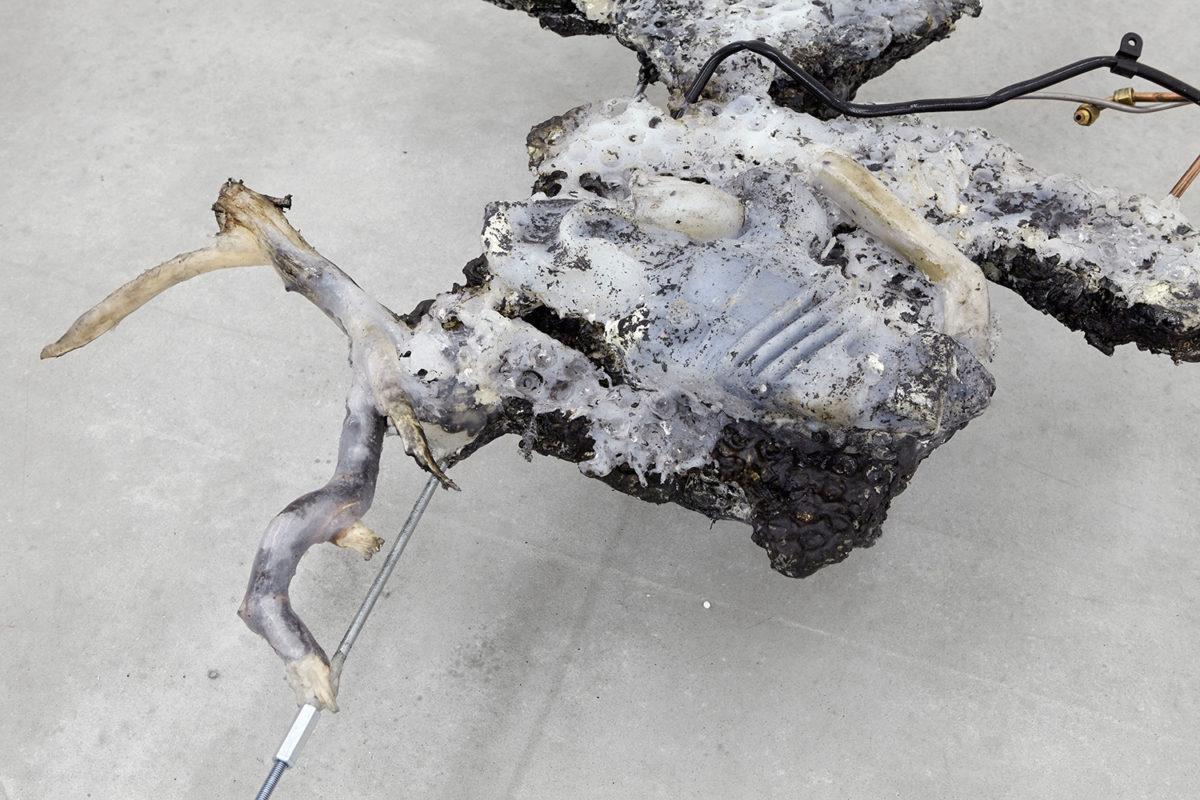 Giulia Cenci,
Aprile 5077 (detail)
, 2017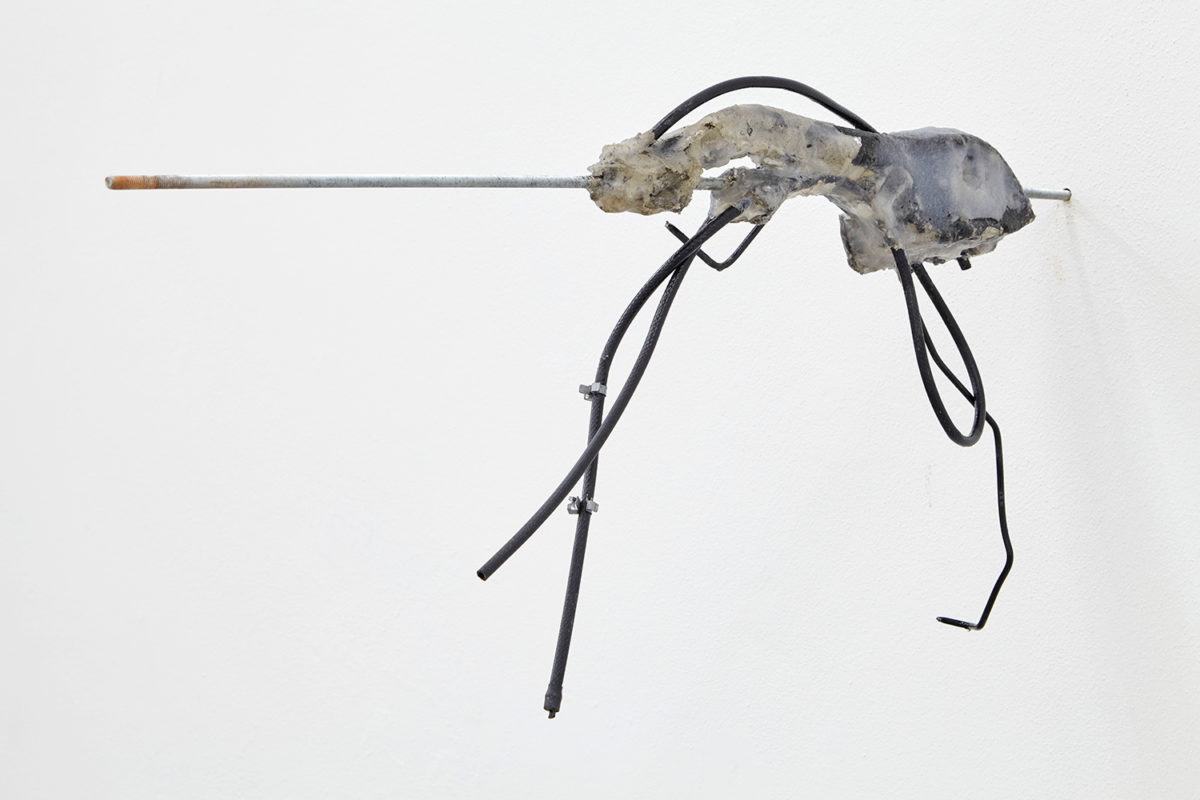 Giulia Cenci,
Mosca
, 2017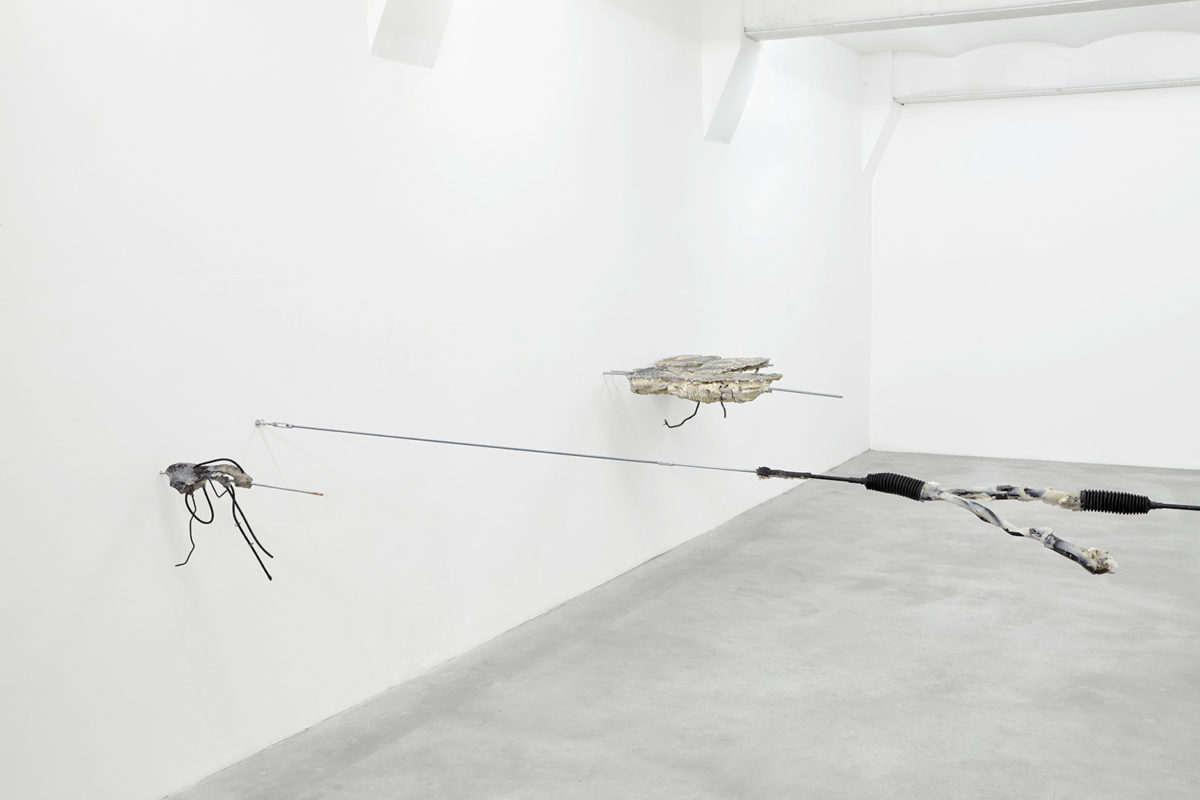 Exhibition view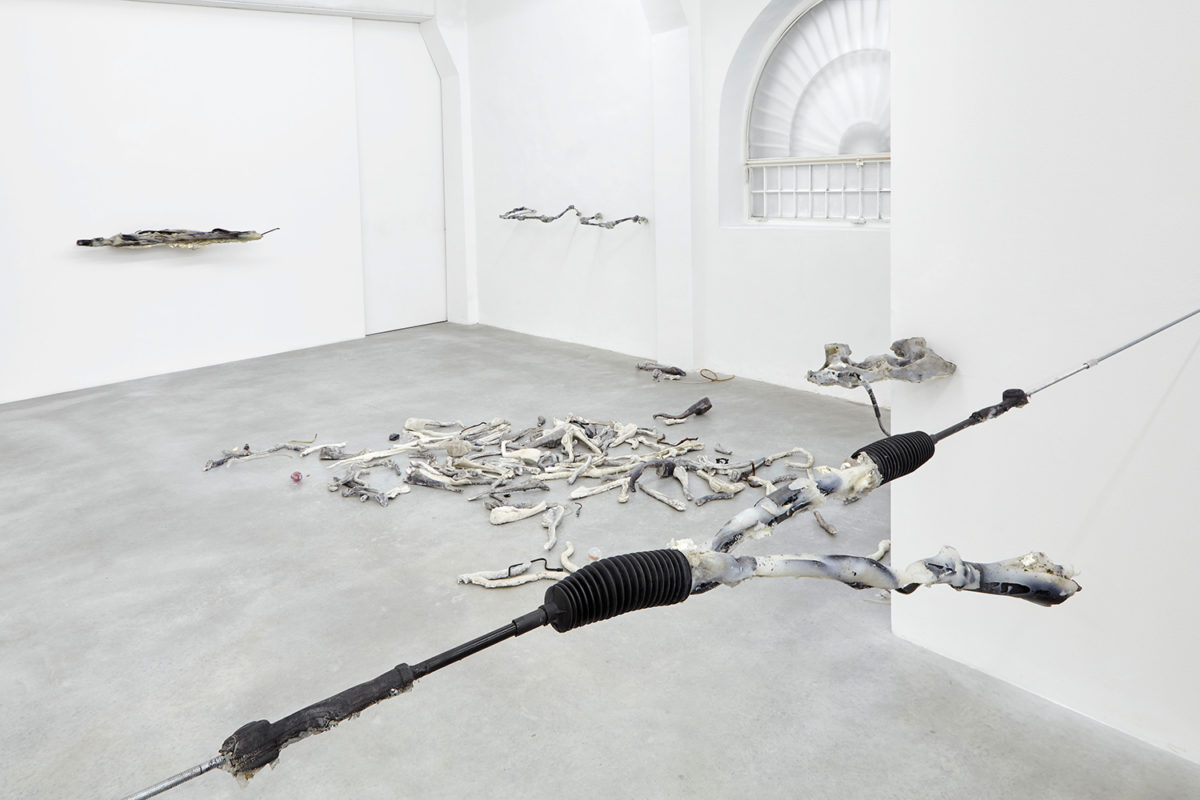 Exhibition view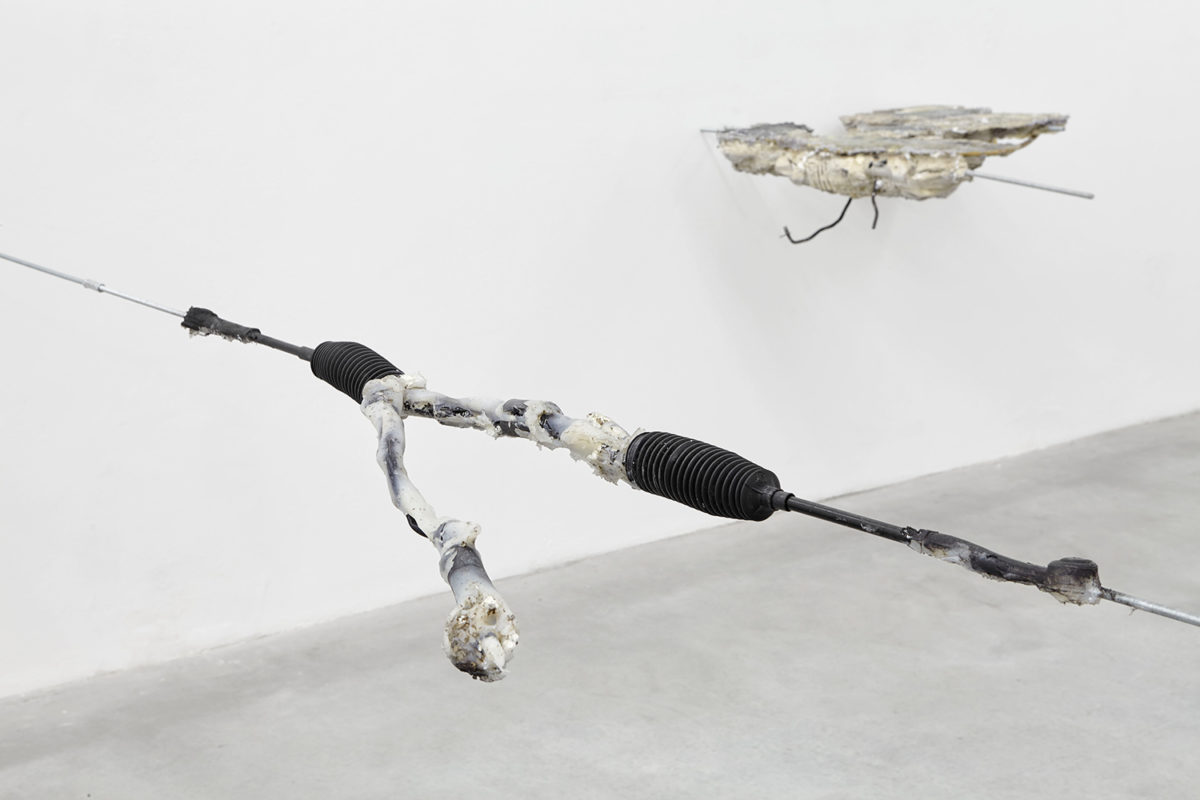 Giulia Cenci,
Aprile 5079
, 2017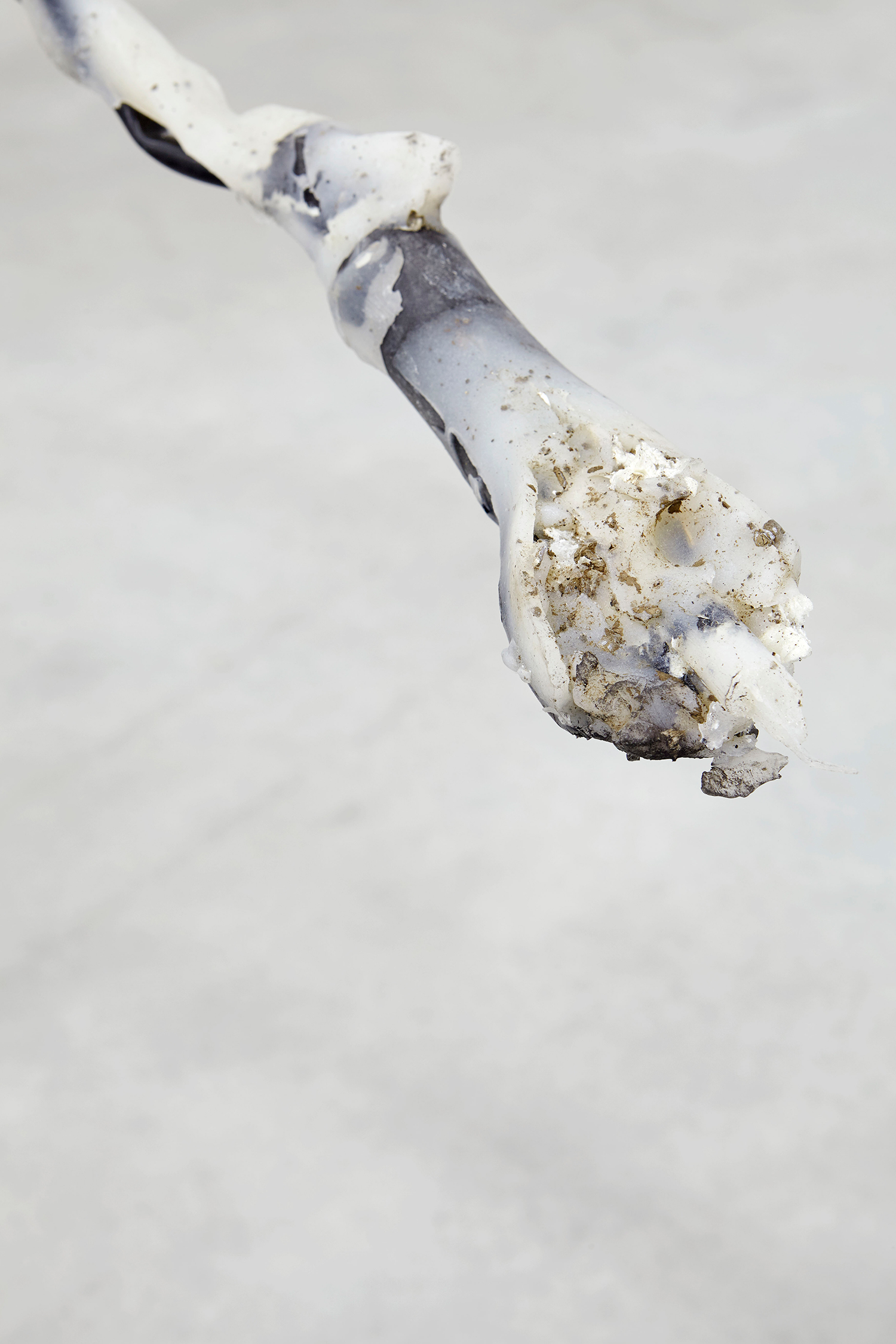 Giulia Cenci,
Aprile 5079 (detail)
, 2017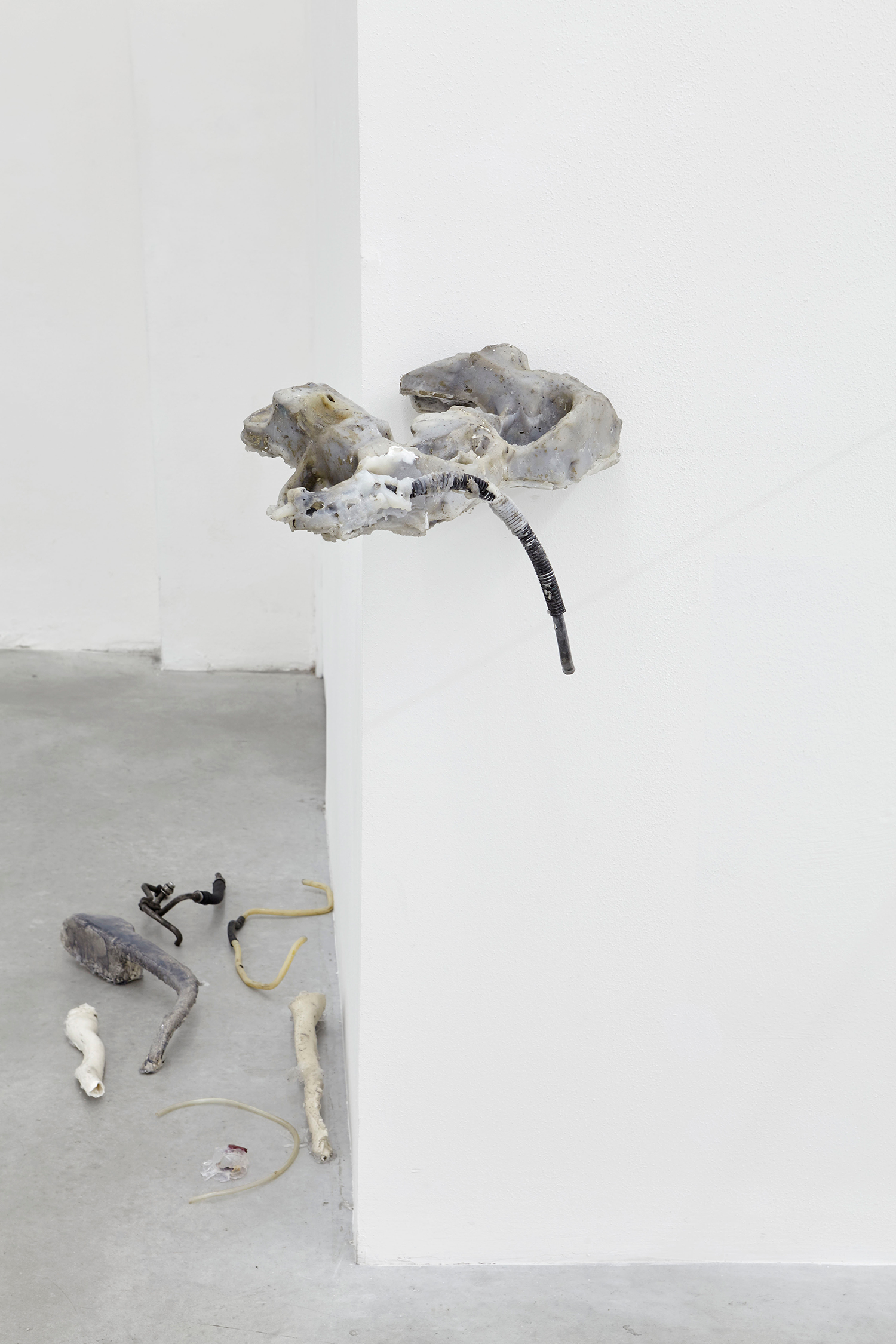 Giulia Cenci,
k005
, 2017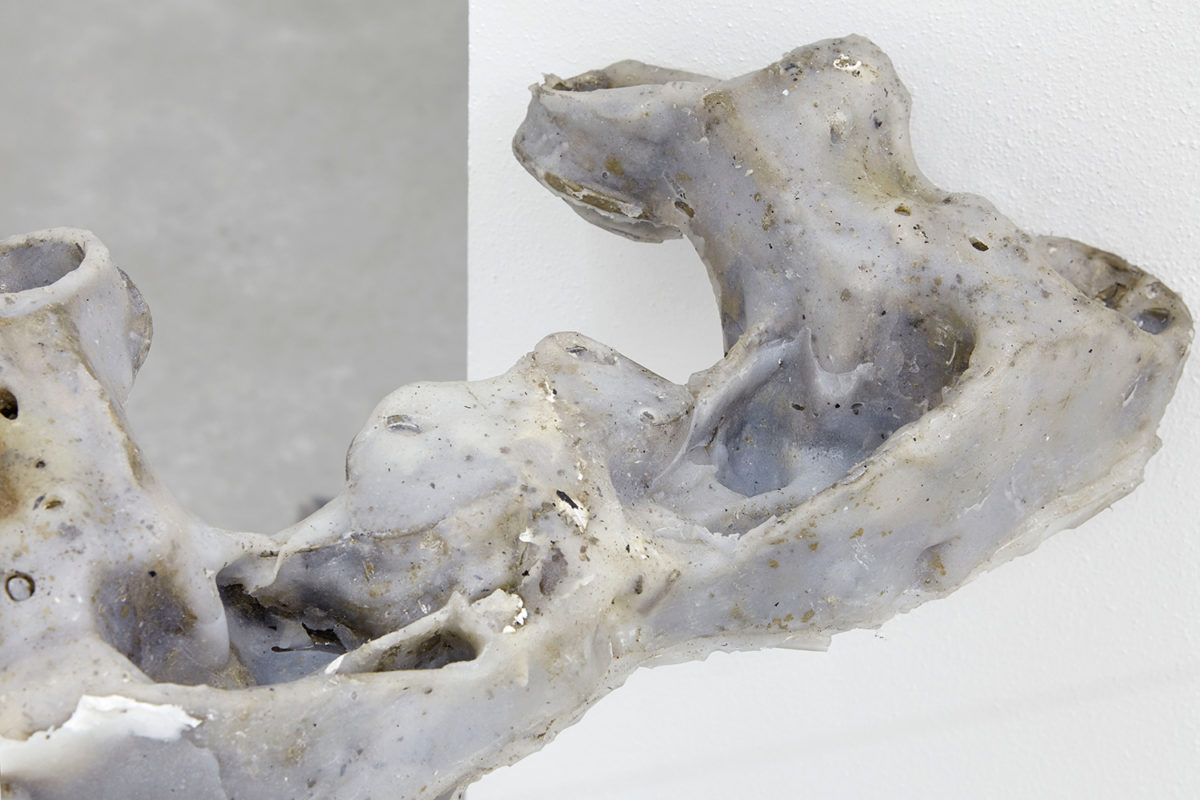 Giulia Cenci,
k055 (detail)
, 2017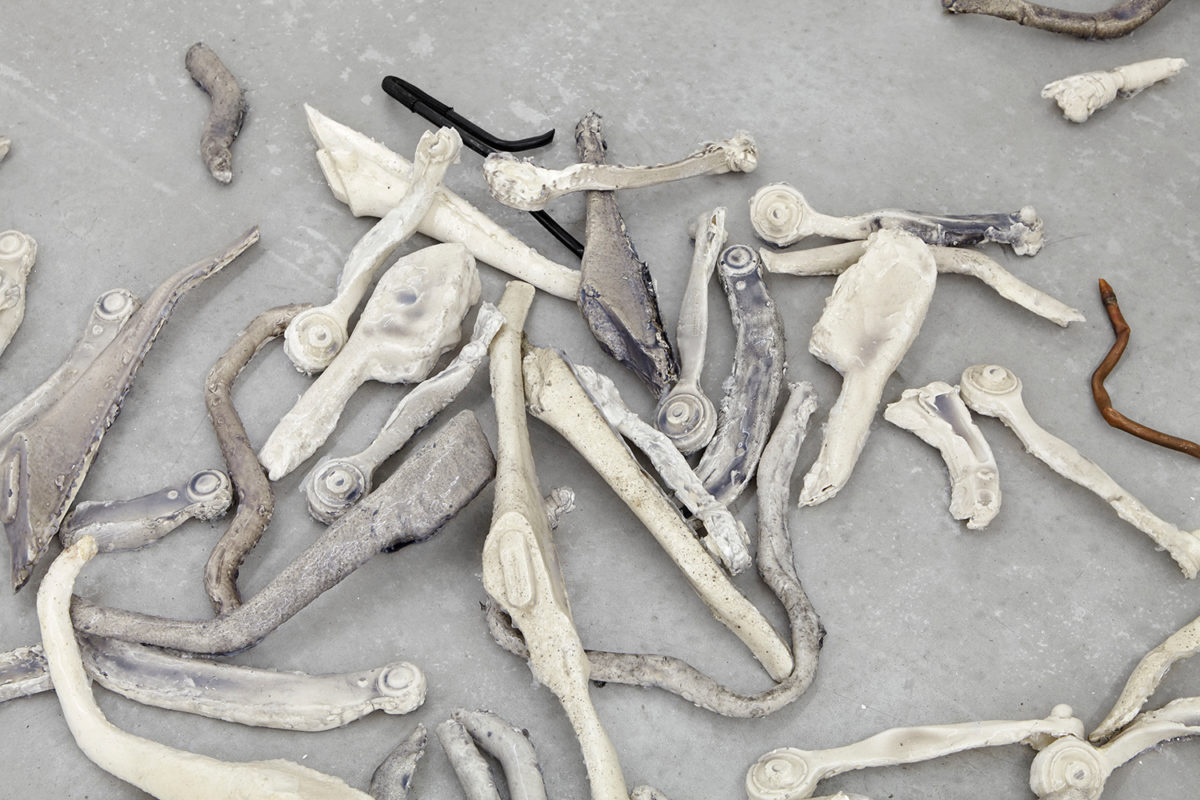 Giulia Cenci,
Bianco sudato #06 (detail)
, 2017
Giulia Cenci,
Aprile 5007
, 2017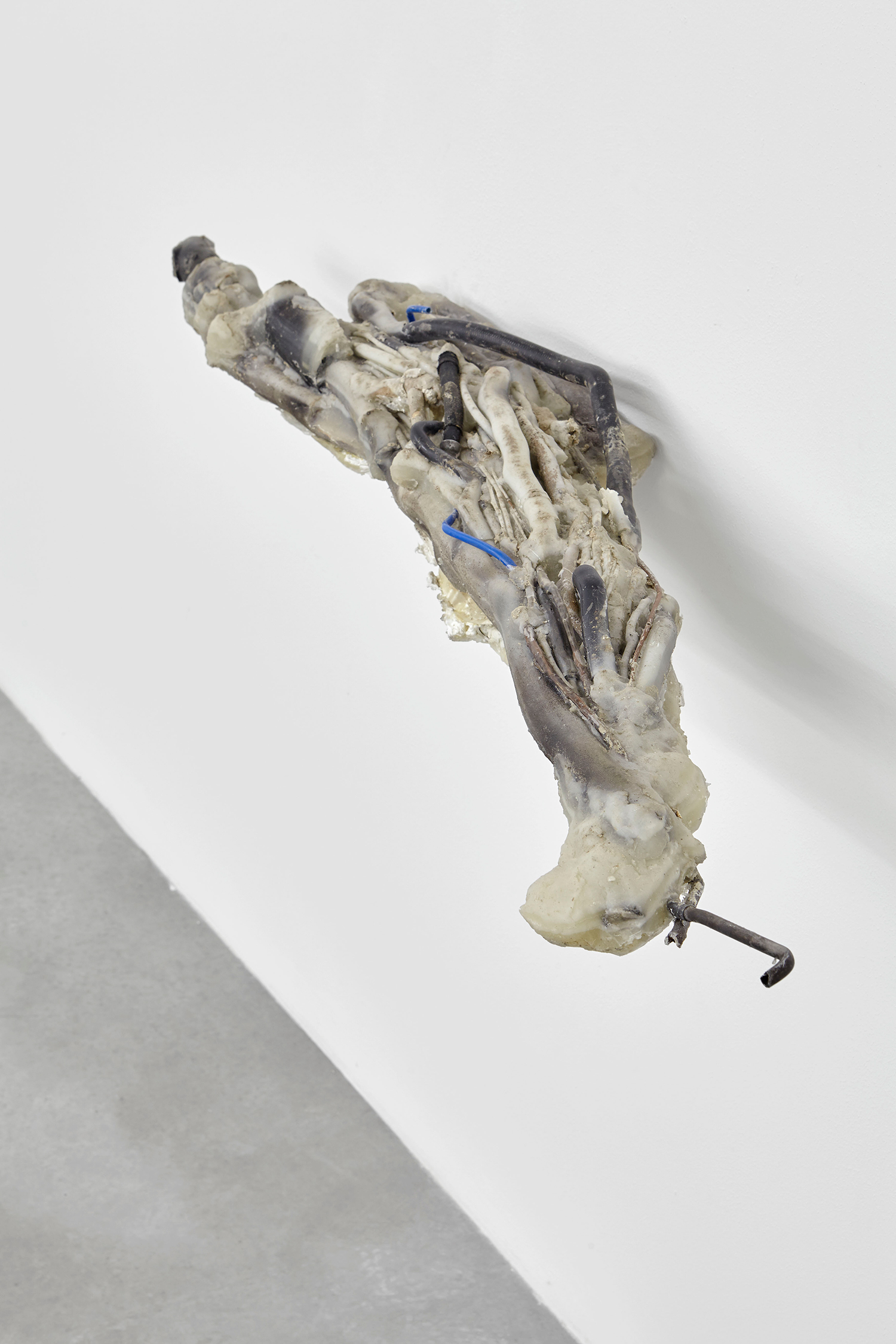 Giulia Cenci,
Aprile 5007
, 2017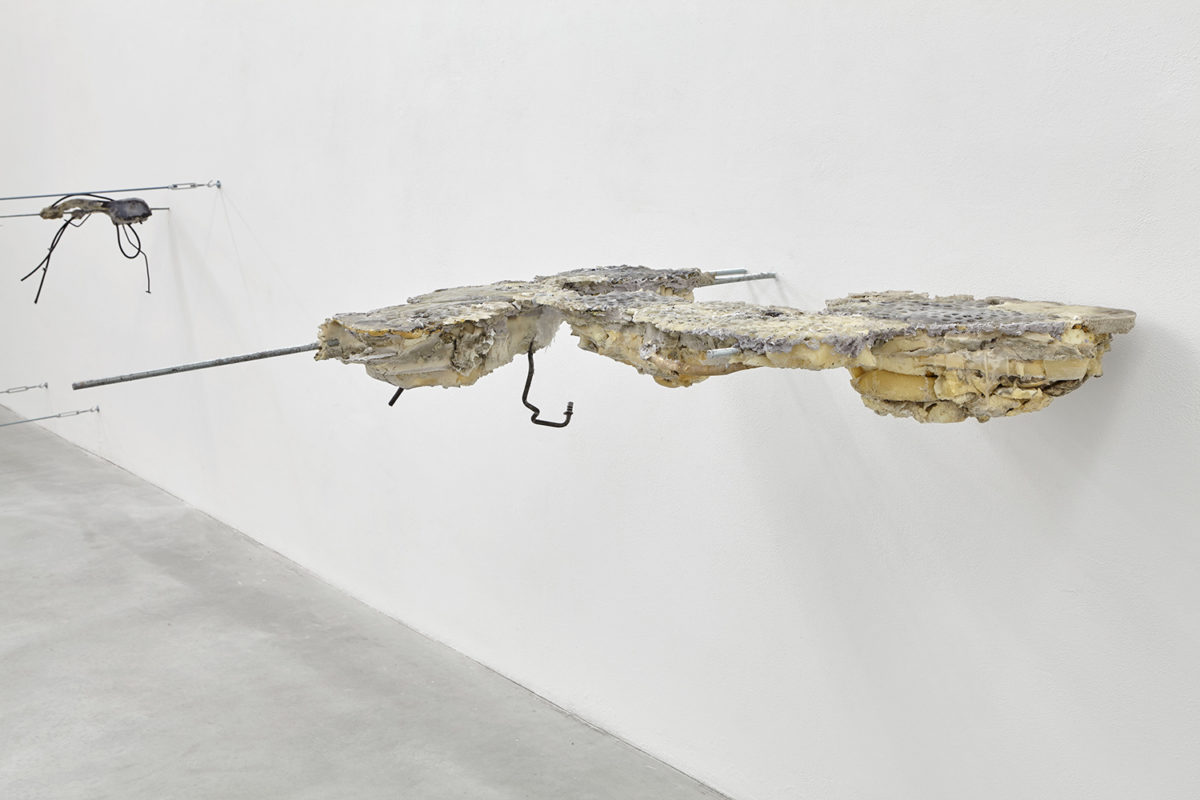 Giulia Cenci,
Aprile 5006
, 2017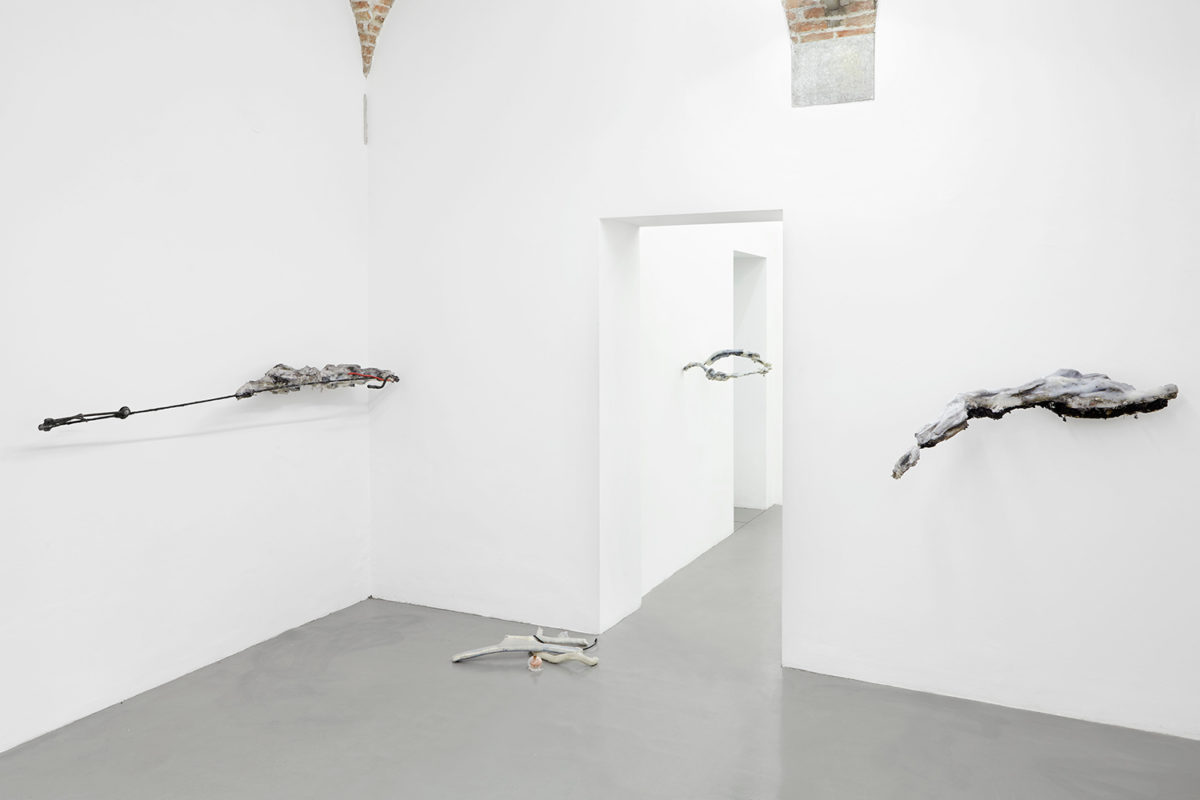 Exhibition view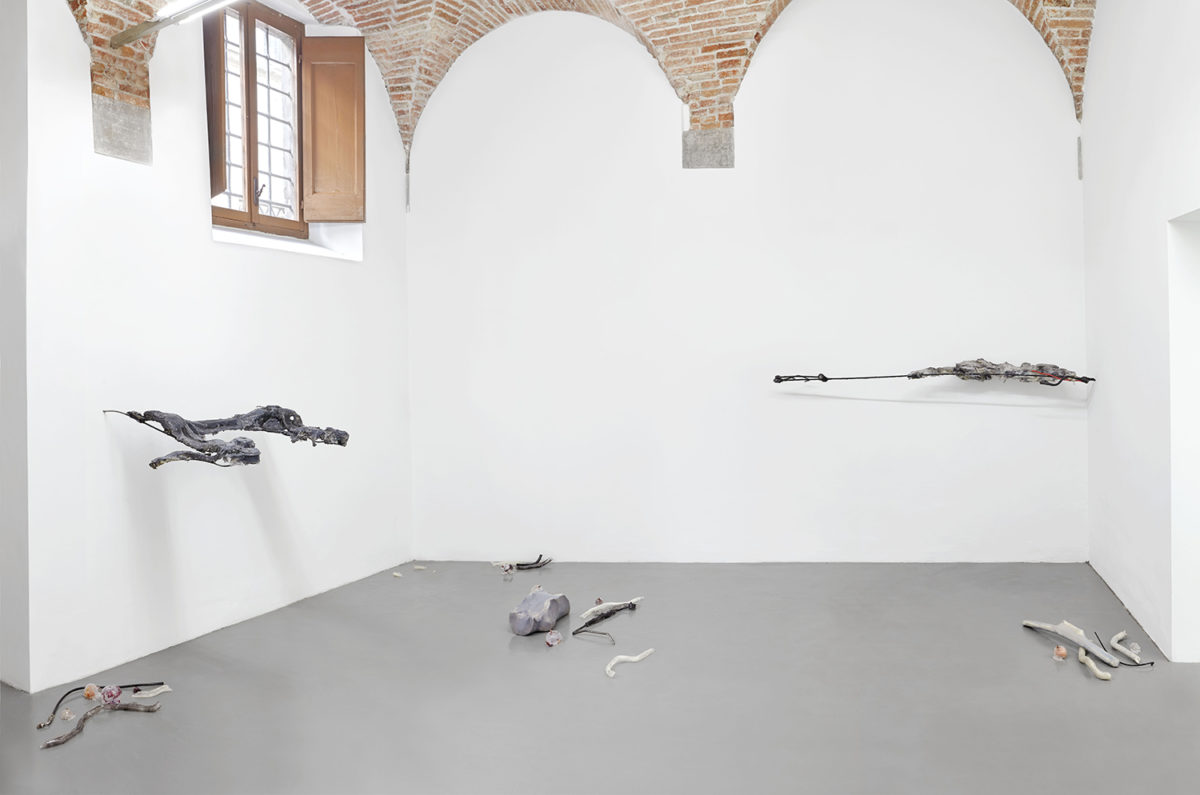 Exhibition view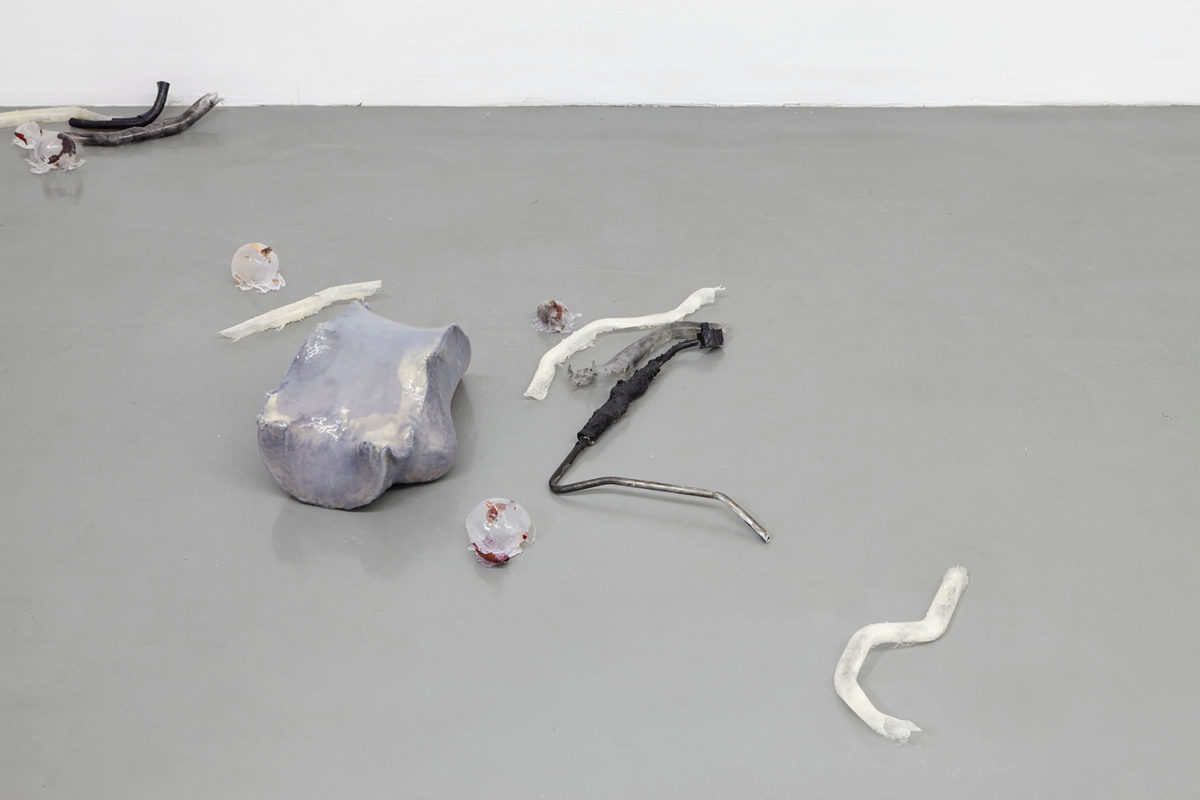 Giulia Cenci,
Bianco sudato #07
, 2017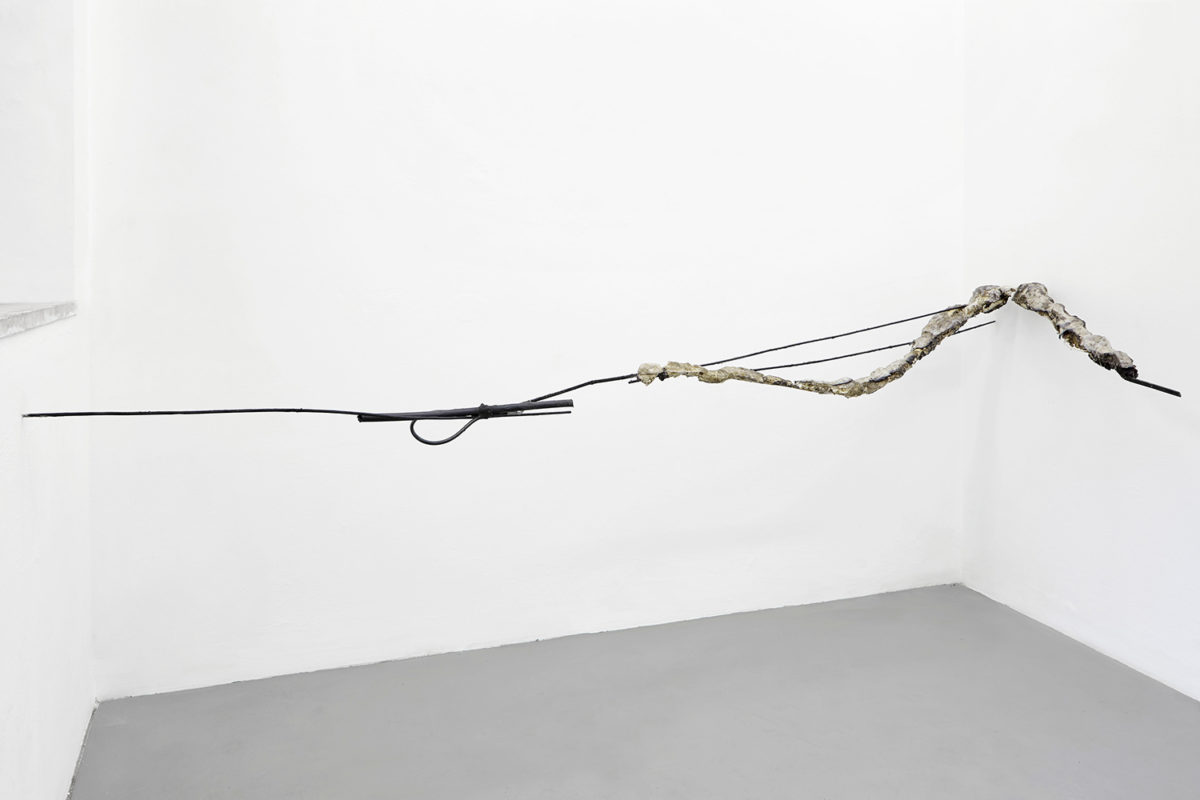 Giulia Cenci,
Habitat #04
, 2017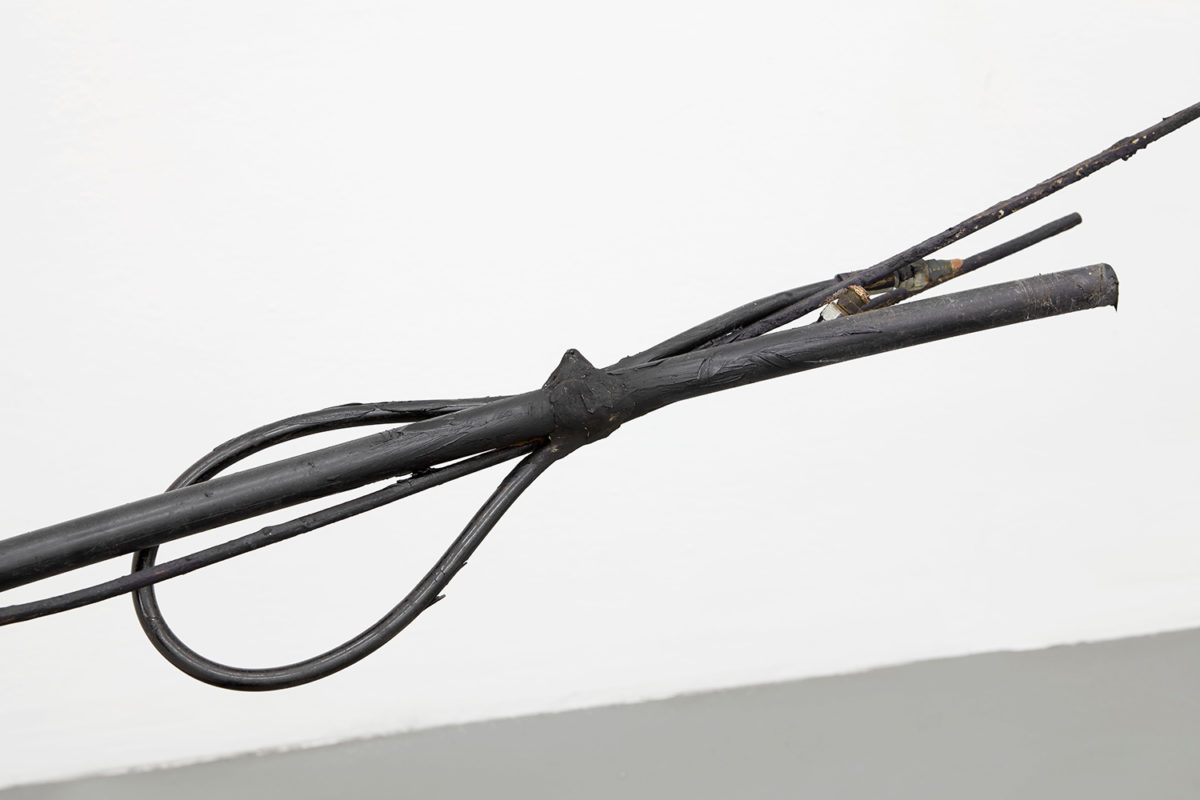 Giulia Cenci,
Habitat #04
, 2017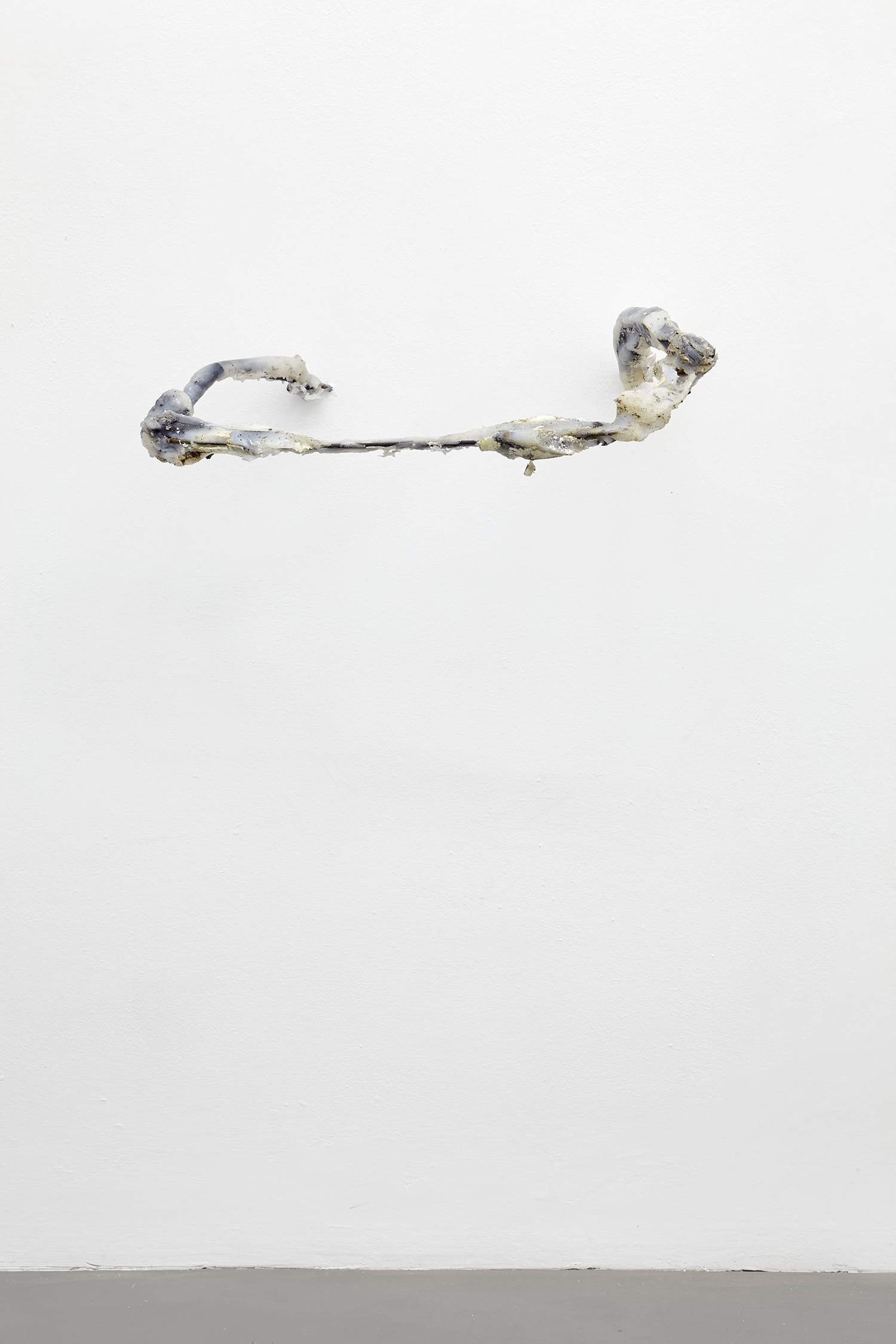 Giulia Cenci,
Habitat #03
, 2017
~~~
'ground-ground'
by Giulia Cenci
at SpazioA, Pistoia, Italy
18.11.17 — 13.1.18