What is the capacity of an object? What is the meaning of material? Can they be transformed or are they transformative? These are some of the questions being asked in the works of Solal whose use of the everyday envisions what types of worlds are possible.
Solal uses objects found on the street or in dollar stores not for their original function but to incorporate and give new life to waste and the throw-away economy of the capitalist world. Most of these materials, from the city streets of Paris and New York, are cheap plastics, metals, and achromatic in their generic qualities. By reincorporating them into new sculptural forms, Solal diverts their pragmatic and primary function into oneiric dimensions.
As a result of this process, her sculptures take on an archaic or fantastical quality with a touch of the futu- ristic. Solal's vision of the future is one where objects are a kind of animal or vegetation that would be able to evolve a er being abandoned without human presence. ese works imagine a post-human existence and create a survival esthetic, but one that is playful. Humor is essential for Solal as the idea of play represents resistance because is introduces improvisation, absurdity and dreams.
She accomplishes dichotomies of meaning by using a combination of materials and mediums. Embedded into the sculptures are detailed drawings that give micro and macro views of nature and private domestic in- teriors. ey are a cosmology of the vast and intimacy of everyday life. is exhibition also focuses on aerial dimensions; kites, birds, satellites and musical notes in the air reside in this space and also expand usually pop iconographies into wild low- romantic zones.
Her primitive stylization is both impulsive but aware of its implications and Solal draws in uence from sources ranging from Mayan iconography, Cronenberg lms and Walker Evans photography. Drawing on a myriad of sources destabilizes the expectation of time, meaning and mythologized symbols. Solal uses naïve gurations intermixed with urban materials to express lyric discharge where brutality and tenderness are entwined.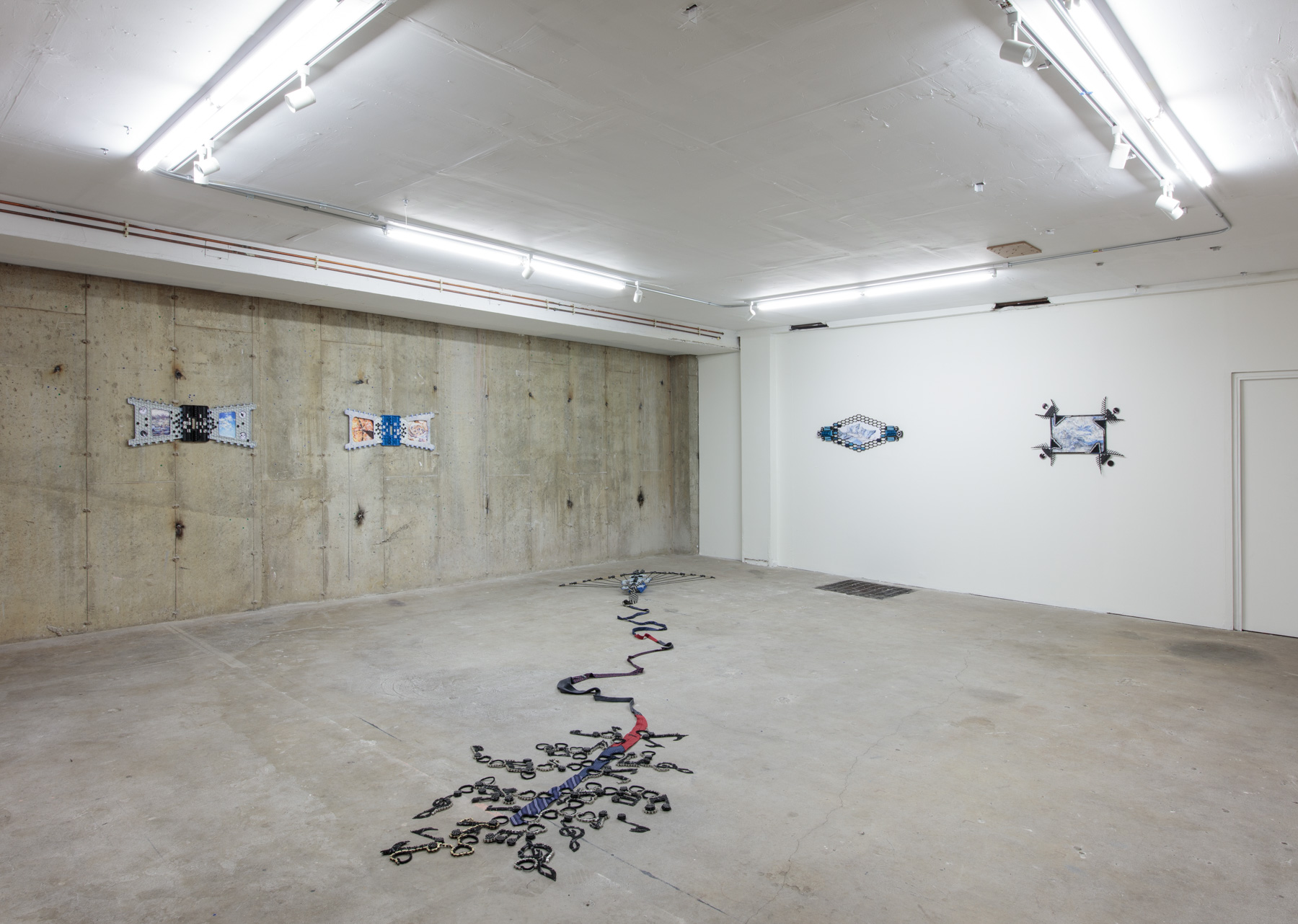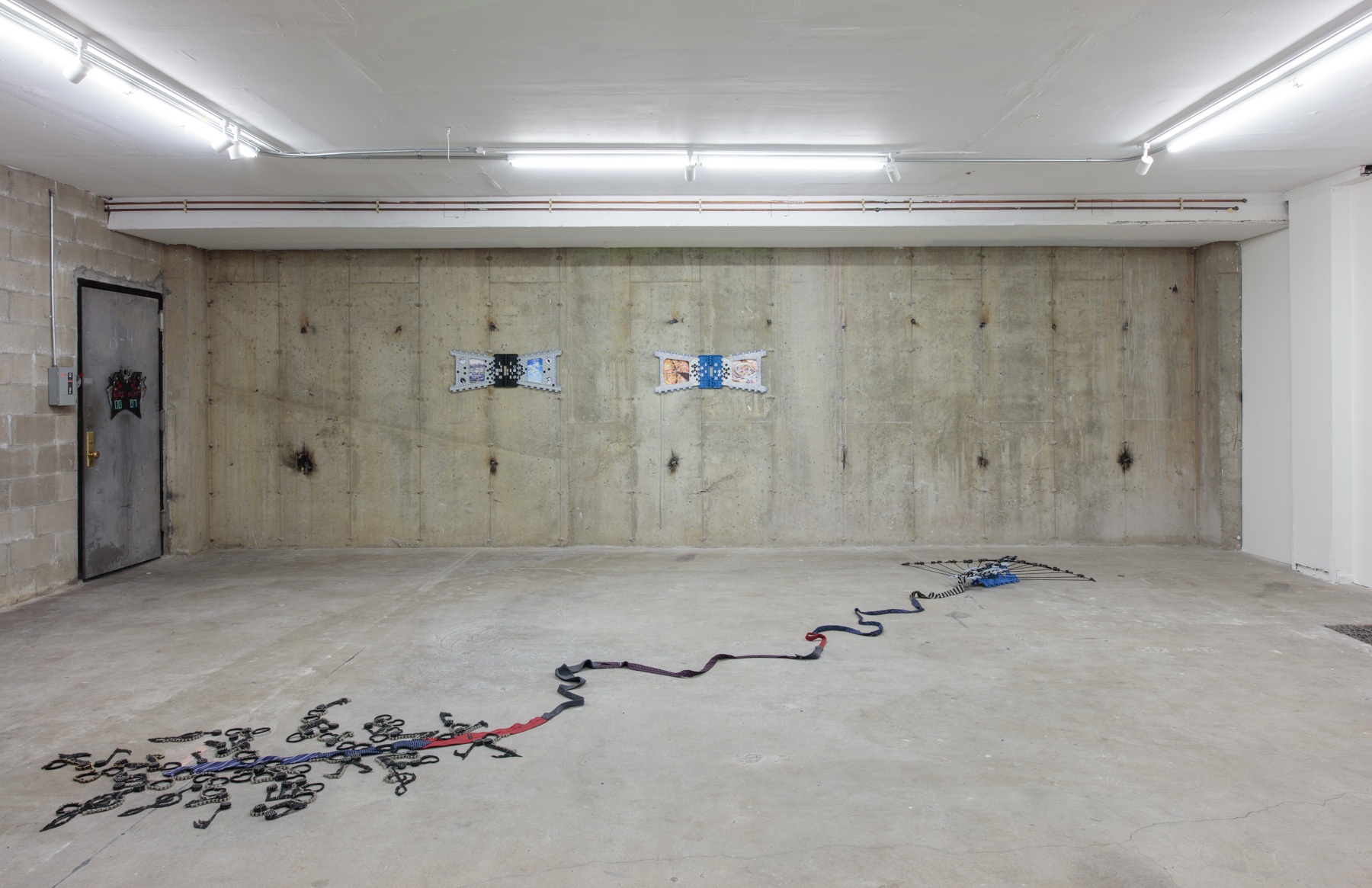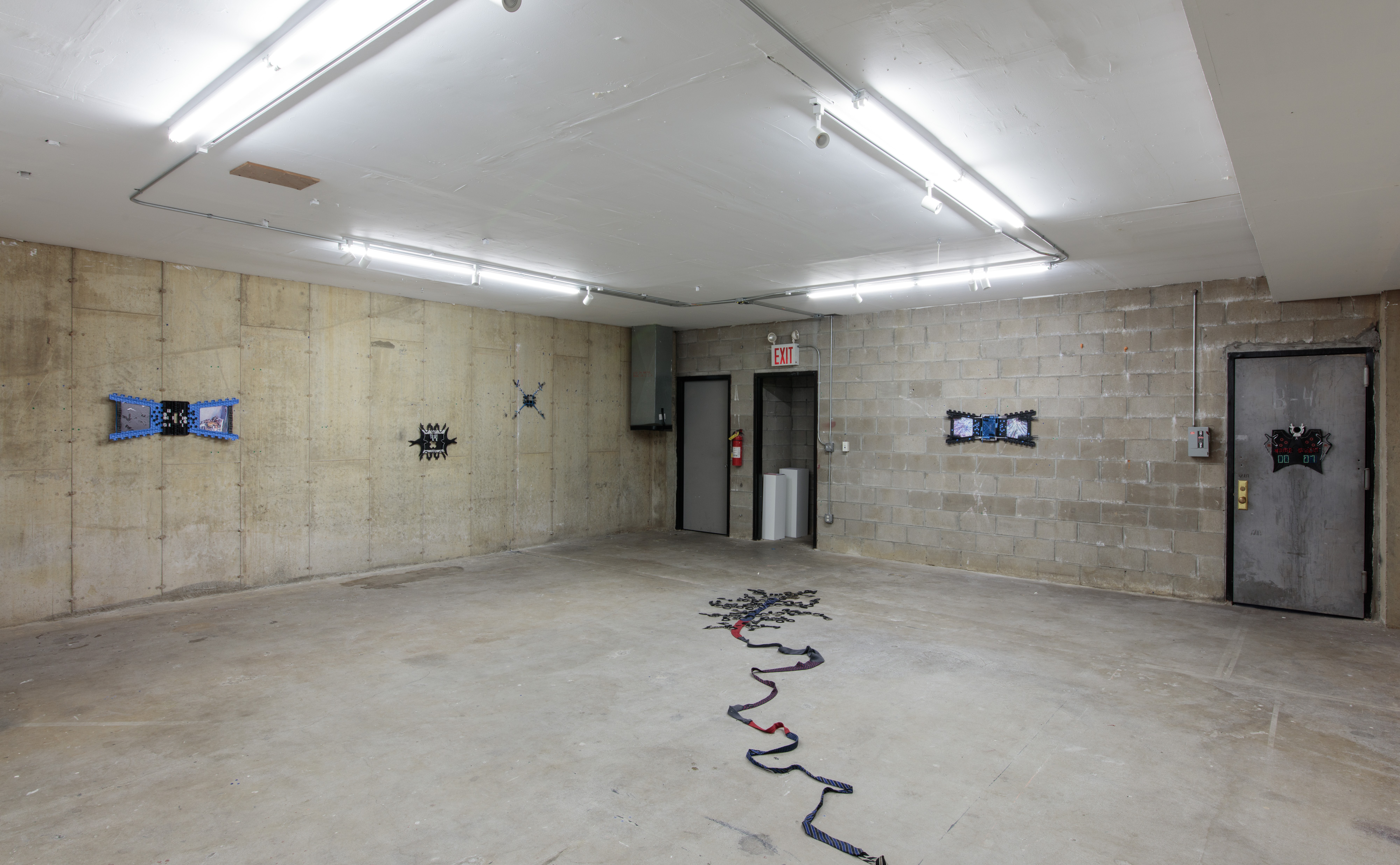 Bed – Pastic stool, drawing, crate, mixed media, 2016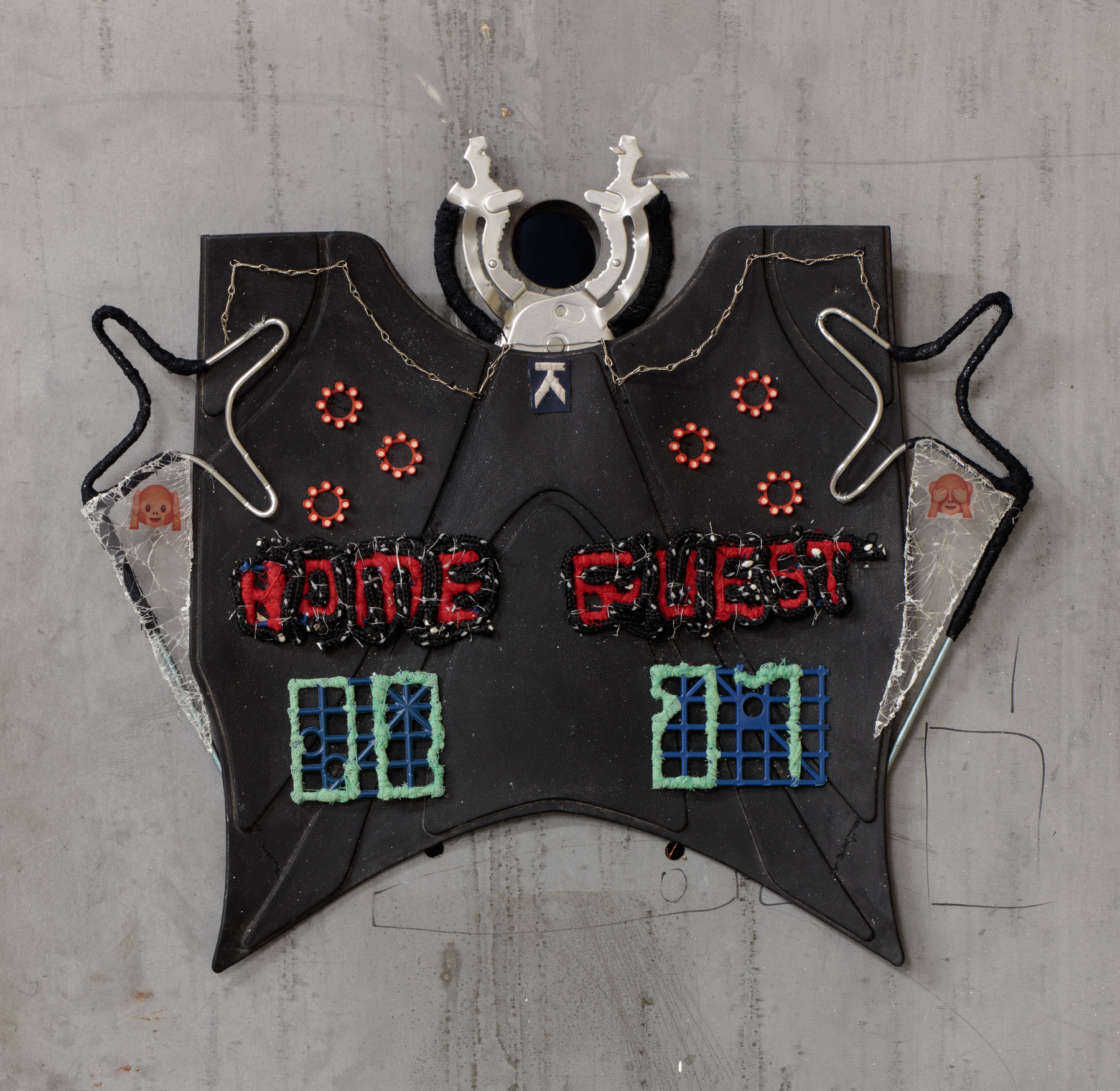 Home – Guest – carpet car, stickers, I-Pad screen, mixed media, 2016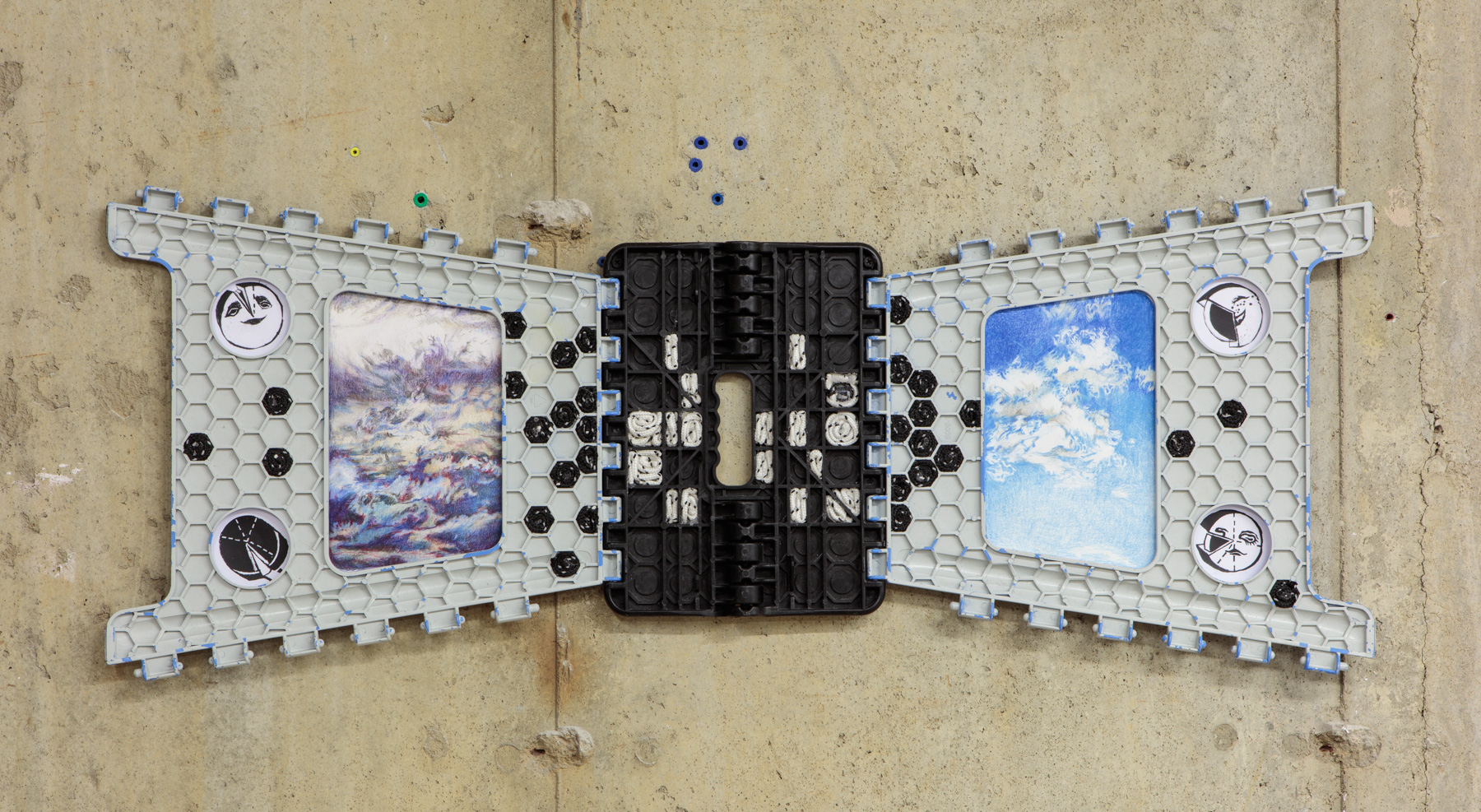 Sky – plastic stool, crate, metal, drawings, mixed media, 2016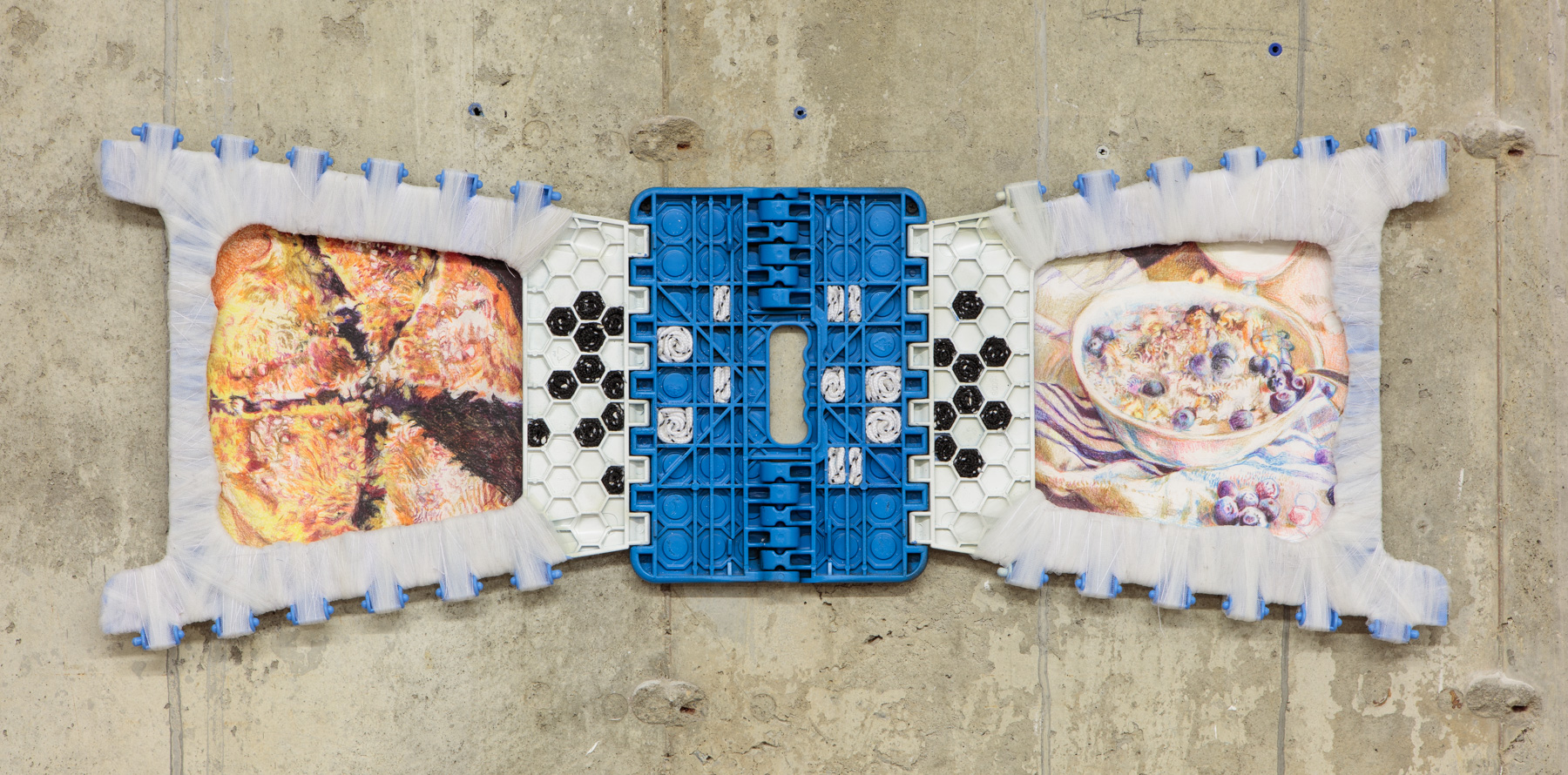 Morning – plastic stool, crate, metal, drawing, mixed media, 2016
Kite – carpet car, metallic stem, bike chains, luxury ties, mixed media, 2016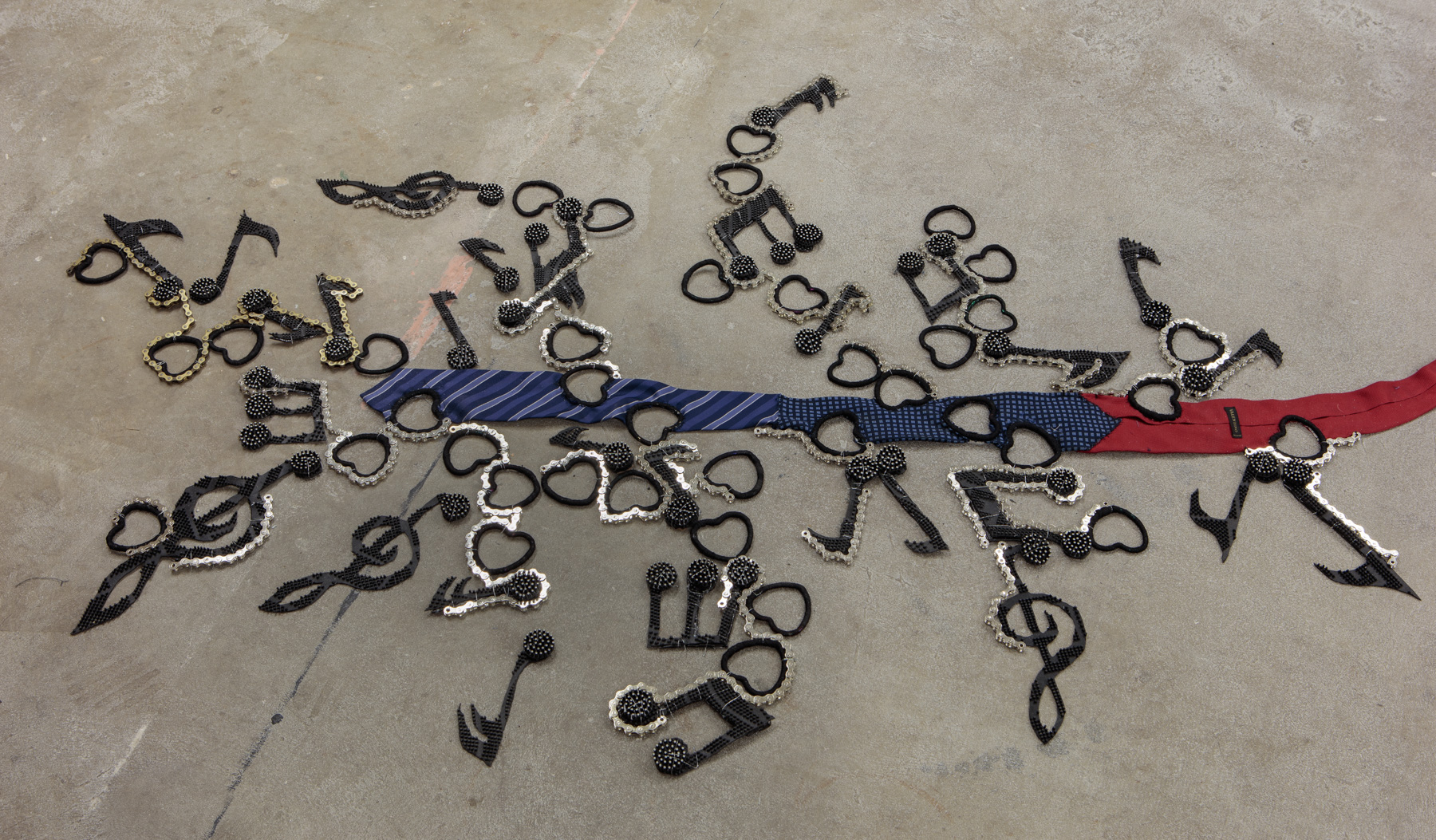 Kite (detail)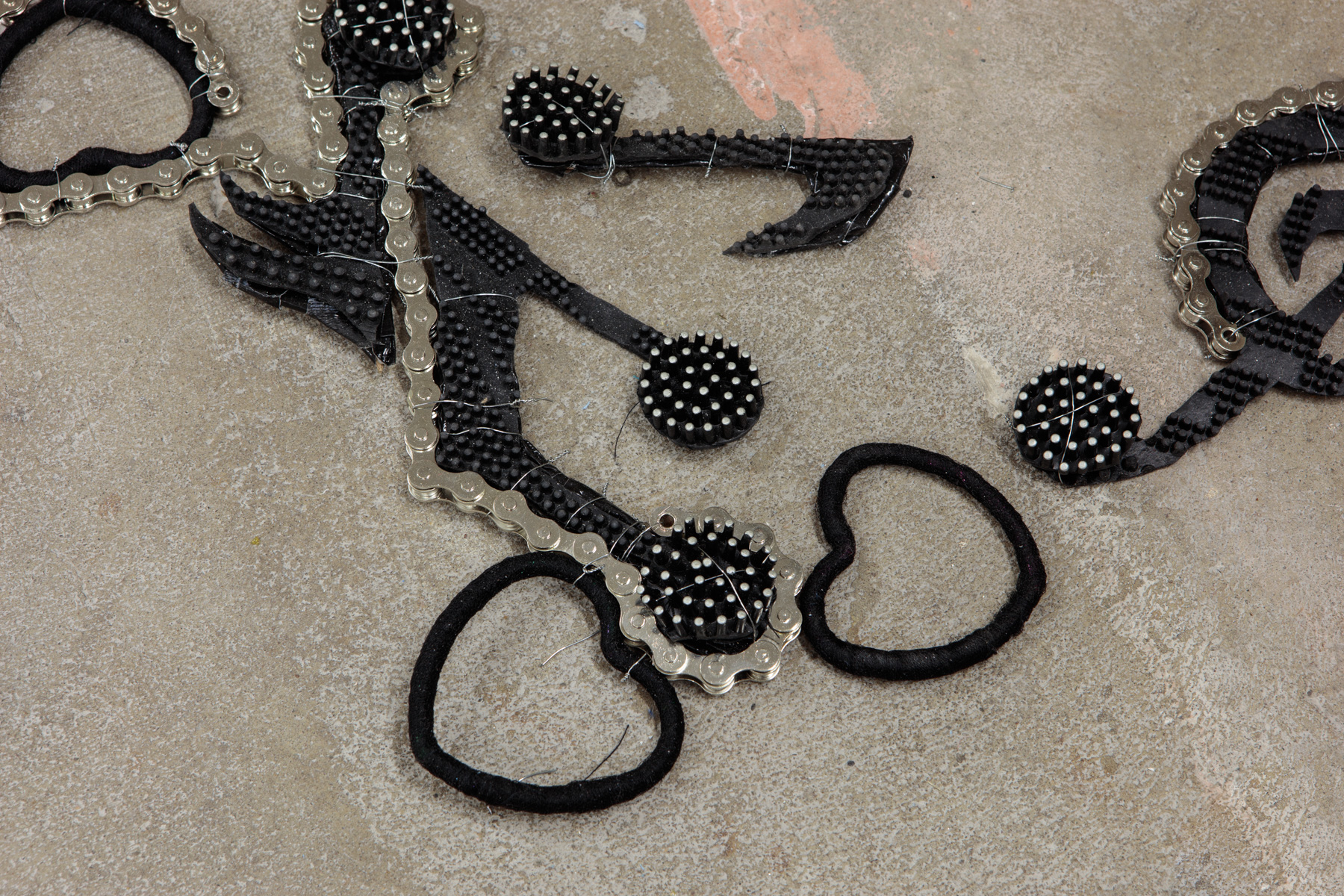 Kite (detail)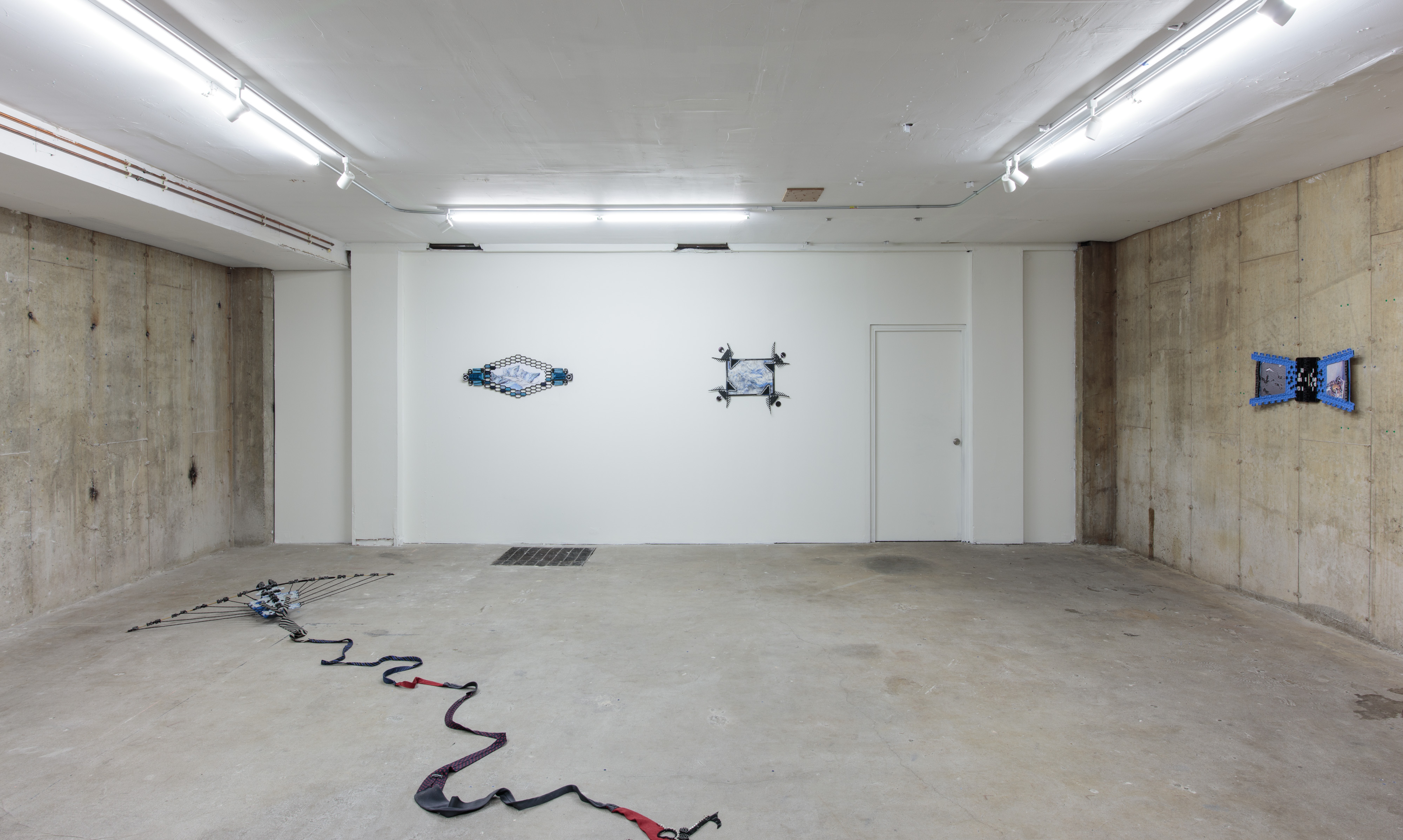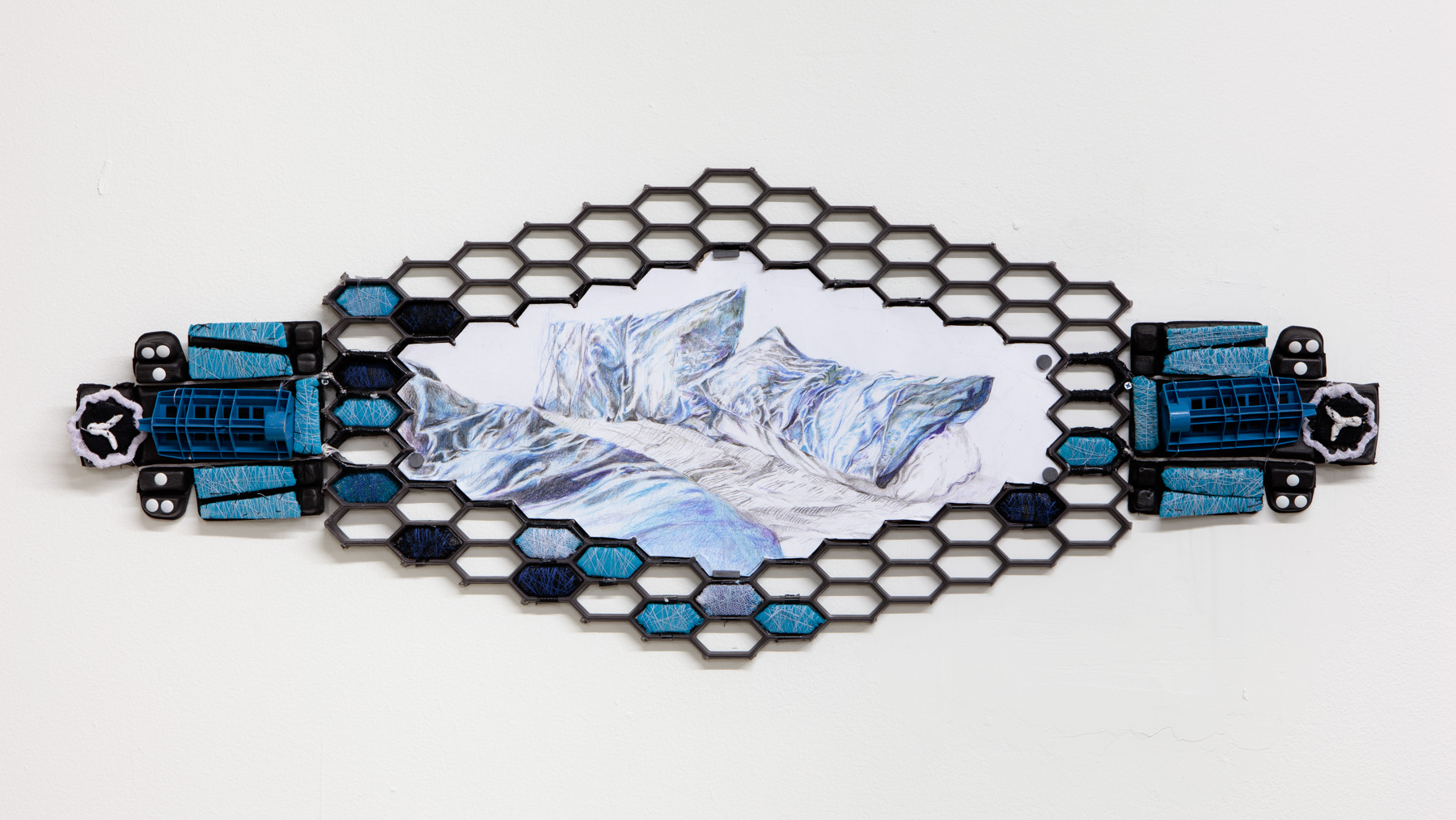 Pillows – Plastic stool, crate, metal, drawings, mixed media, 2016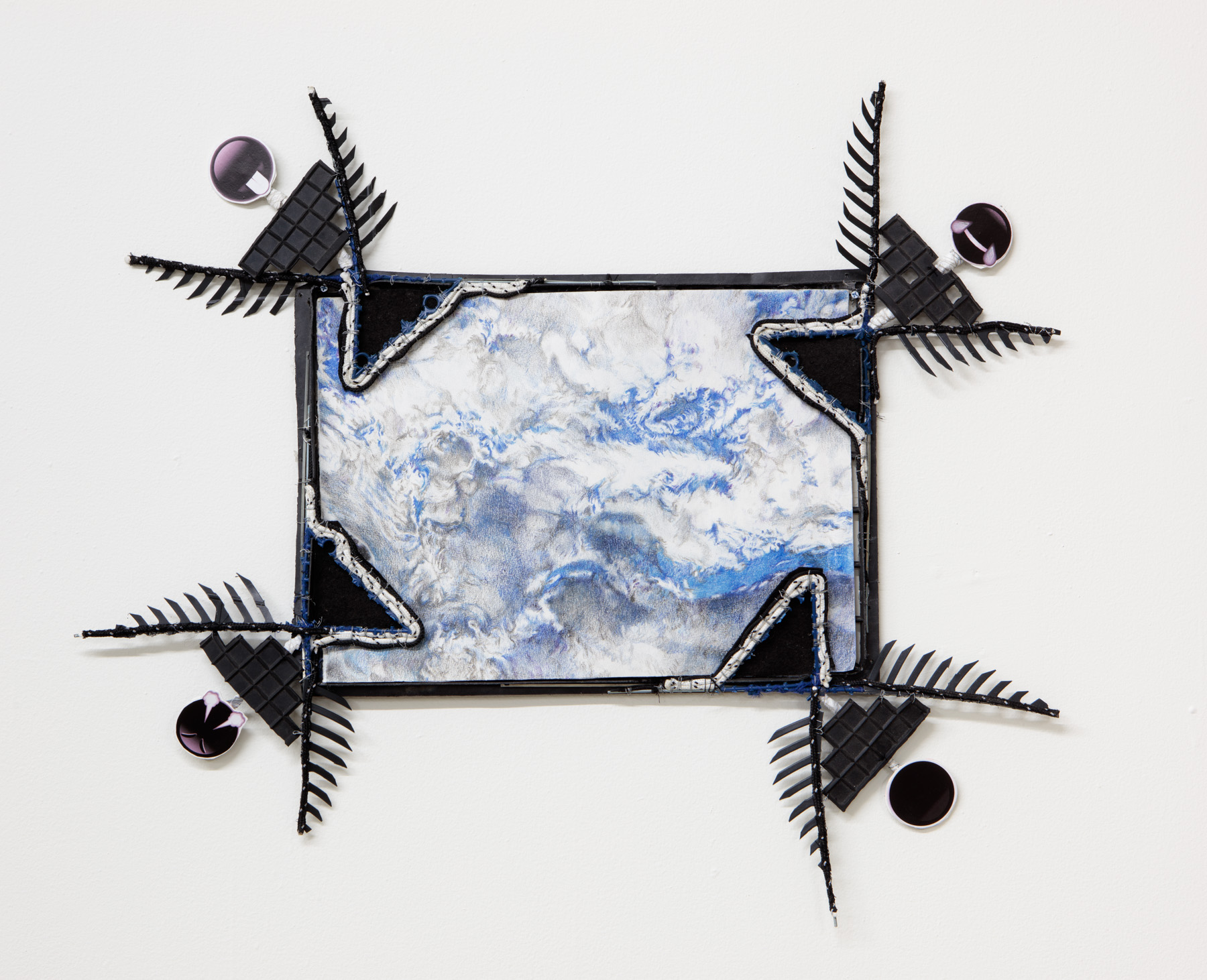 Birds on sky – Drawing, metal, plastic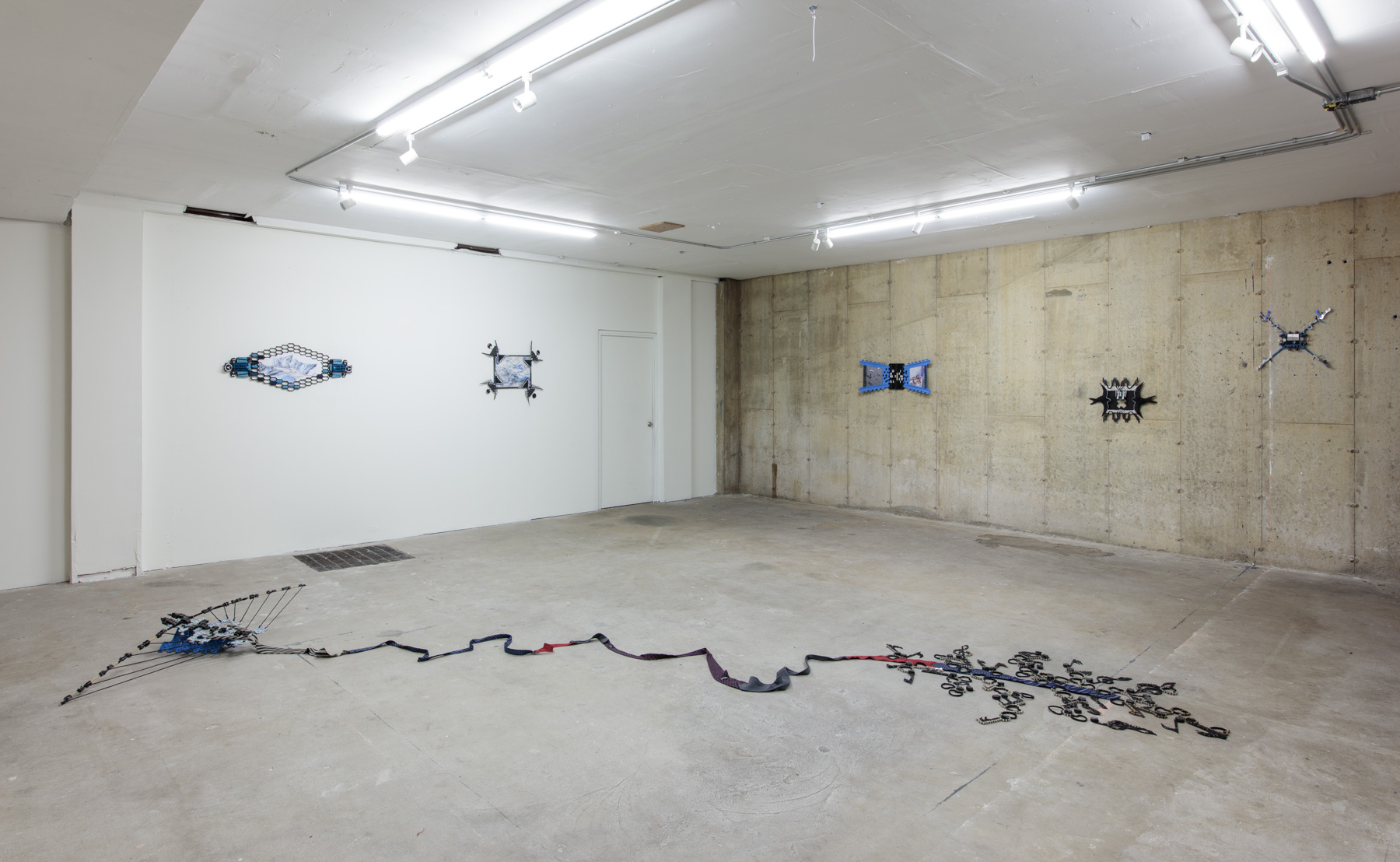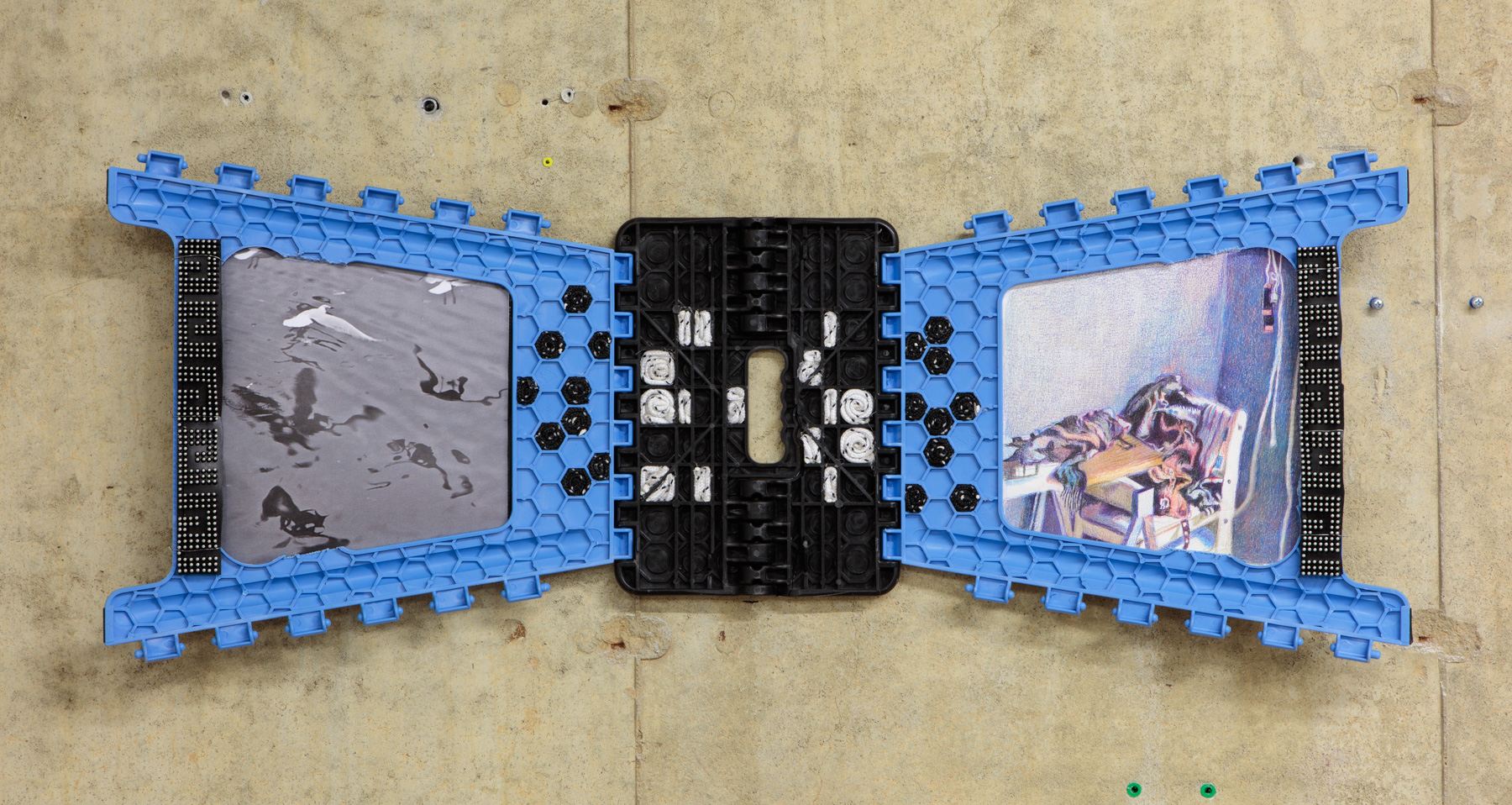 Room view – Plastic stool, crate, metal, drawings, mixed media, 2016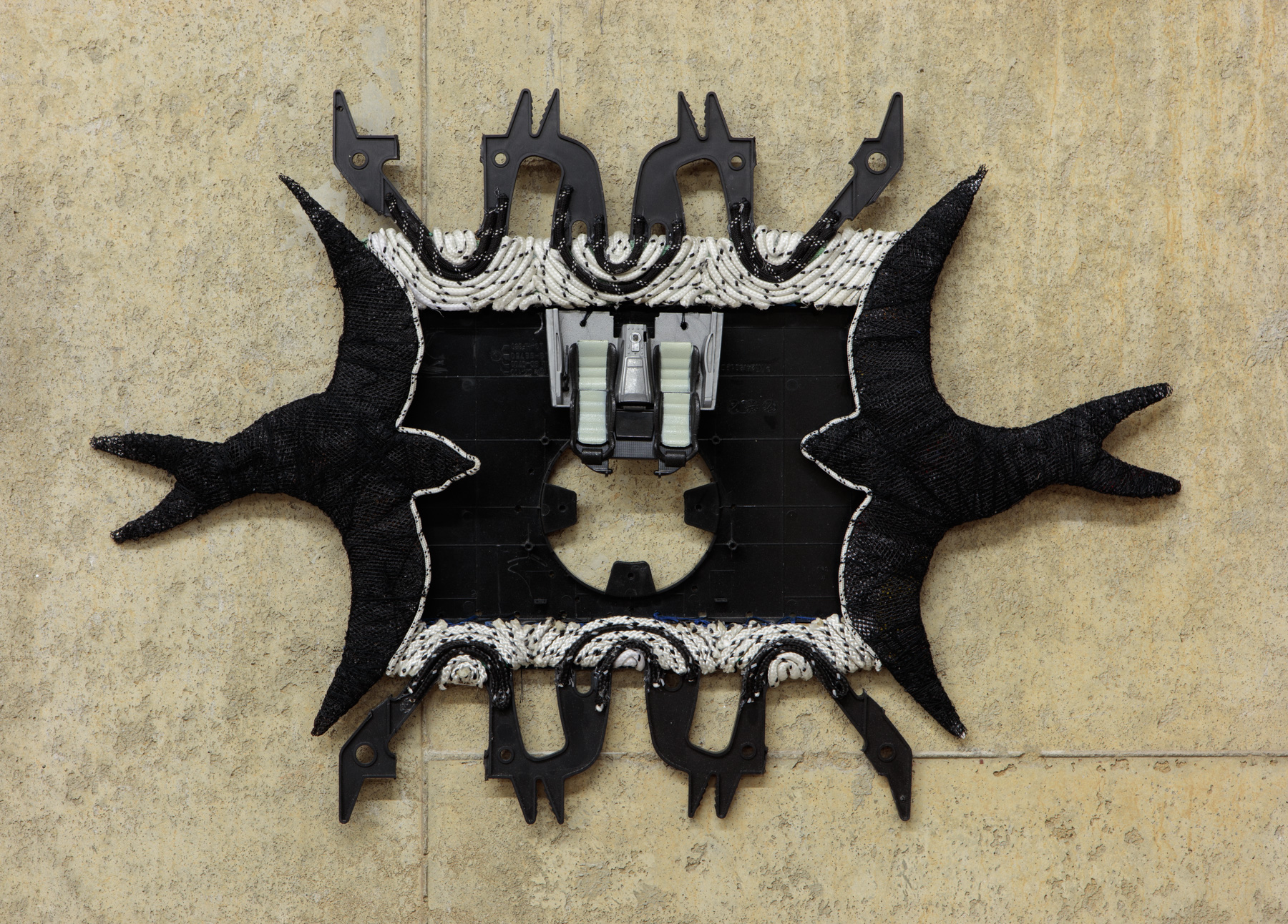 Black birds – fabric, plastic, mixed media, 2016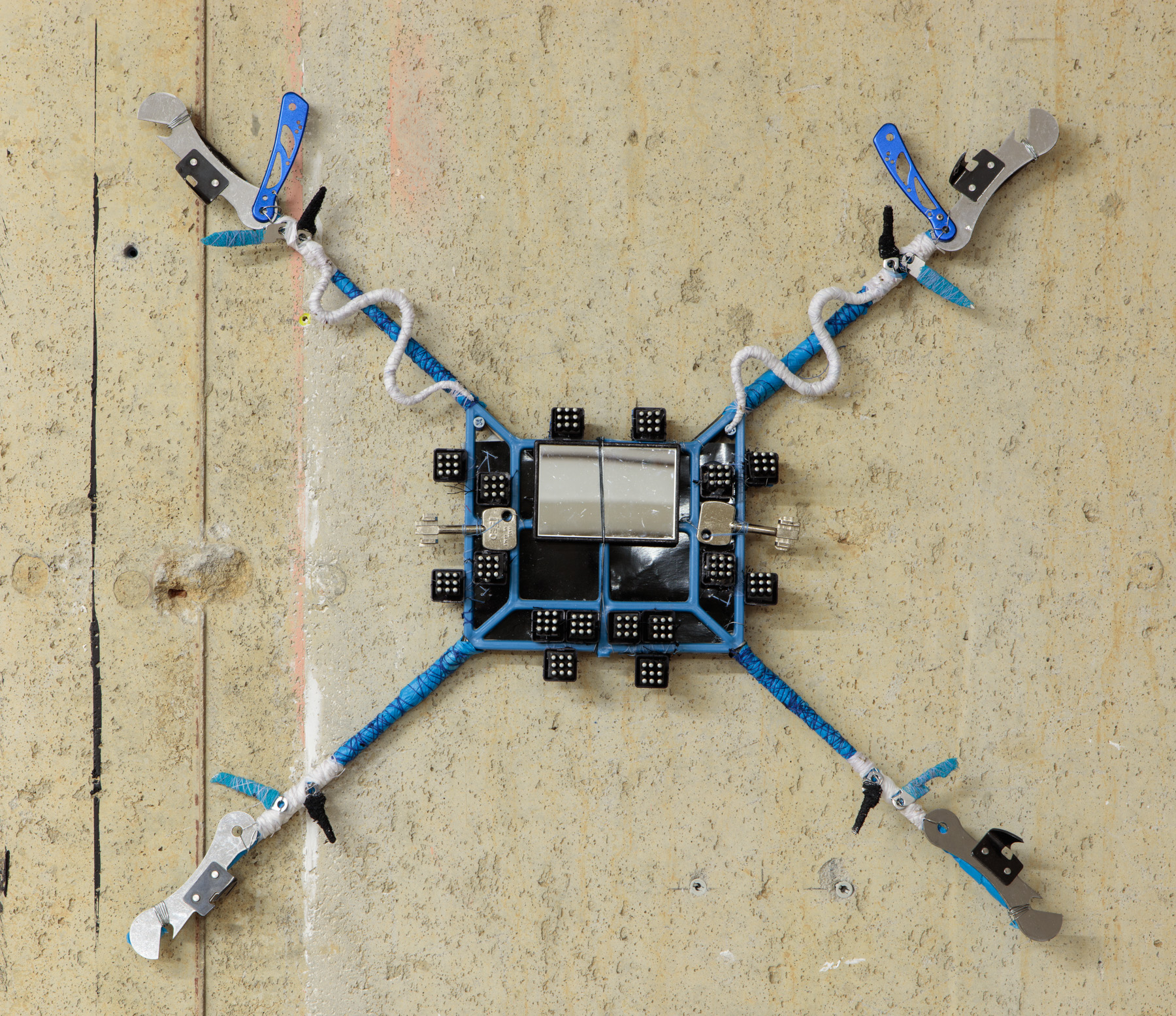 Mirror – mirror, metallic string, plastic, tin opener, keys, carpet car, mixed media, 2016
'The Harpist Rover'
by Anna Solal
at Interstate Projects, New York
24.3.17 — 7.5.17